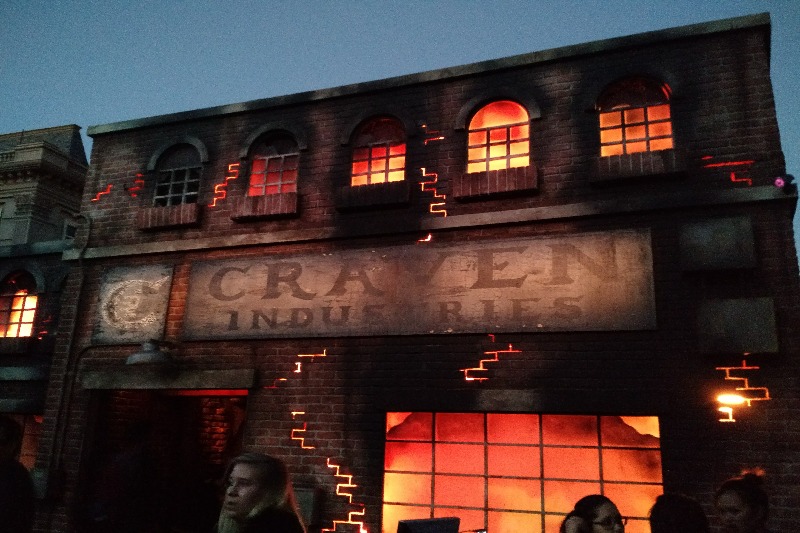 universal studios singapore halloween horror nights returns after two years
Universal Studios Singapore's Halloween Horror Nights returns after two years
This year marks the 10th iteration of Halloween Horror Nights at Universal Studios Singapore, which returns for its long-awaited return. The final installment of it was released in 2019, before the COVID-19 pandemic. On select nights between September 30 and November 5, thrill-seekers will be able to visit a variety of haunted attractions, including three haunted houses, two fright zones, a laser tag challenge, a "horrifying" dining experience, and more.
Visitors have the option of opting for add-ons (at an additional cost), such as the Monsters & Manifestation experience, which costs S$38. This is in addition to the series of haunted homes that fans of the popular Halloween event have come to expect. The tour, which is hosted by a character that goes by the name The Keeper, provides an insight into the technical wizardry that is responsible for the excitement.
Related Posts
The laser tag challenge (S$38) is a great option for anyone who enjoys escape rooms as well as laser tag. In this area, players are split into teams of five and tasked with working together to solve a series of puzzles in order to get away from a group of murderous bad guys.
And this year, for the low, low price of S$105 per person, you can even dine with "dead guests" at the theme park's KT's Grill restaurant, which serves a somewhat morbid menu.
Without at least one or two terrifying haunted house attractions, Halloween just isn't the same. Or three, in the case of the Halloween Horror Nights event. The three that the USS has designed as a memorial to some of the most terrifying events from the event's previous nine iterations will be featured in 2022.
Prepare to be frightened out of your wits in both a zombie apocalypse and a tour of a magnificent – but plainly haunted – estate that was once the home of a wealthy billionaire and his wife. In addition, you should get ready for the return of the psychotic artist known as the Killistrator.
Scare zones are essential to a successful horror night. As you venture around the park's two different haunted areas, make sure to keep your pals nearby. You can also take part in a livestream challenge to capture the pontianak, a ghost that is connected with Southeast Asian folklore. The Dark Zodiac gives astrology a horror spin, and you can also take part in the challenge.