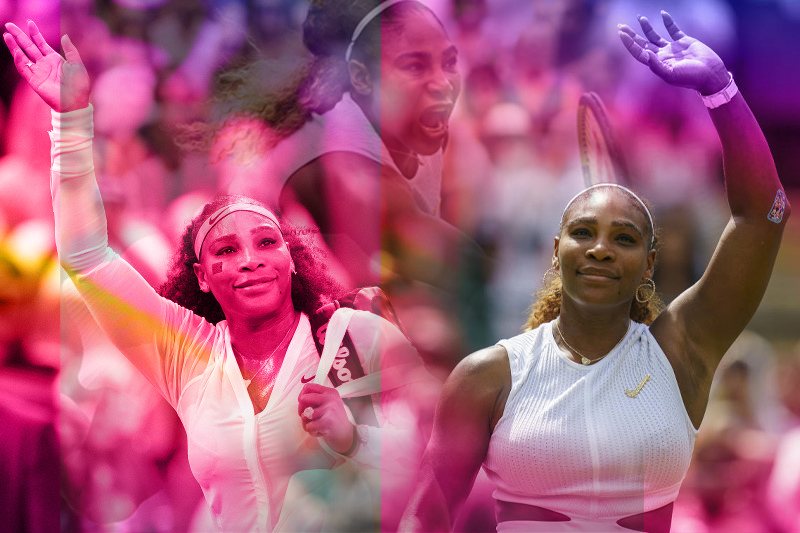 serena williams announces retirement plan
Serena Williams announces retirement plan
Serena Williams, a name well known across tennis fans and sports enthusiasts. Often dubbed as one of the greatest players of all time, 23 time Grand Slam winner, Serena Williams on Tuesday announced her retirement plans. "The countdown has begun", Serena said as she announced of being ready to step away from tennis to focus on her family and business interests. 
Also Read: Table tennis women's singles final is all-Singapore
"There comes a time in life when we have to decide to move in a different direction. That time is always hard when you love something so much. My goodness do I enjoy tennis. But now, the countdown has begun," Williams, who turns 41 next month, wrote on Instagram. "I have to focus on being a mom, my spiritual goals and finally discovering a different, but just (as) exciting Serena. I'm gonna relish these next few weeks."
In an essay published by Vogue magazine where Serena expressed her emotions around sports, life and retirement, she said that she doesn't like the word "retirement" and prefers to think the new phase of her life as "evolving away from tennis, toward other things that are important to me."
Related Posts
"I feel a great deal of pain. It's the hardest thing that I could ever imagine. I hate it. I hate that I have to be at this crossroads," she wrote. "I keep saying to myself, I wish it could be easy for me, but it's not. I'm torn: I don't want it to be over, but at the same time I'm ready for what's next."
Billie Jean King, the former women's world No 1 in tennis, has hailed Serena Williams as "greatest player" of tennis. "When Serena steps away from tennis, she will leave as the sport's greatest player," said King, the winner of 12 grand slam singles titles, including six wins at Wimbledon. "After a career that has inspired a new generation of players and fans, she will forever be known as a champion who won on the court and raised the global profile of the sport off of it." 
Also Read: Moeen Ali fears losing 50-over cricket thanks to a hectic schedule
Official Wimbledon handle on Twitter too has paid tribute to Serena Williams.