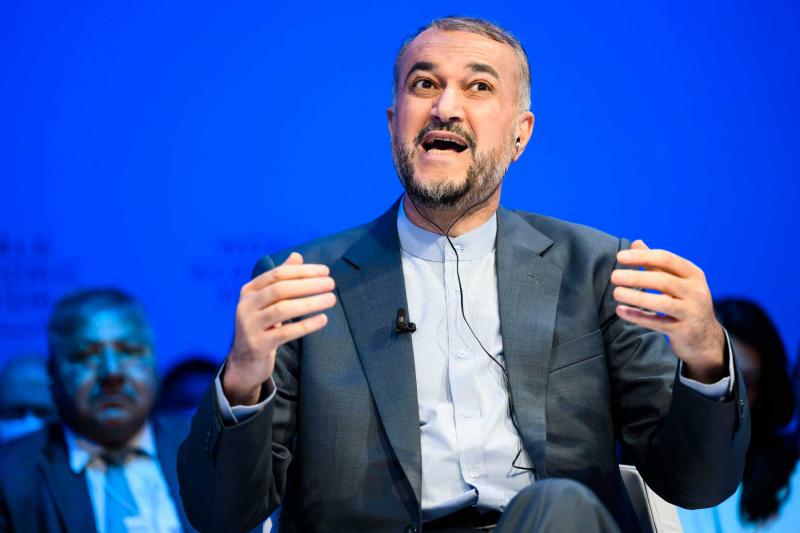 saudi arabia not hopeful of another meeting with tehran
Saudi Arabia Not Hopeful Of Another Meeting With Tehran
They sat on the same table, but there has been no significant progress in their talks. Saudi Arabia has tried to mitigate a meeting with the Iranian counterparts but nothing has come by so far. The result is that Saudi Arabia doesn't see a possibility of another meeting with Iran unless something significant comes from those meetings.
Iran has participated in the World Economic Forum in Davos recently. However, there has been no progress on the Nuclear Deal that one or the other country has been trying to mitigate. While Saudi Arabia tried to bring Iran on a level dialogue, an official from the Kingdom has clearly stated that "Iran must build confidence for future cooperation and there are several issues that can be discussed with Tehran if it has the desire to de-escalate tensions in the region."
Shia-majority Iran and the Sunni kingdom of Saudi Arabia support rival sides in several conflicts, including in Yemen, where Tehran backs the Houthi militias and Riyadh leads a military coalition supporting the government.
Keep Reading
Tensions between both countries have been brewing due to Iran backed militia attacking the oil facilities in Saudi Arabia. Amir-Abdollahian, the Iranian foreign minister while speaking at the World Economic Forum, said that Iran had made "minimal but good progress" in relations with Saudi Arabia, adding that he may meet his Saudi counterpart soon in a third country. But Saudi Arabia doesn't look keen over a new meeting, unless Iran moves towards a balanced result for the betterment of the Nuclear Deal.
Abdollahian further said that Iran still saw the removal of Western economic sanctions against the Islamic Republic as a key stumbling block in nuclear talks.
He said Tehran believed US President Joe Biden's administration was continuing his predecessor Donald Trump's maximum pressure policy and needed to take quick decisions on removing sanctions in order to see progress at the talks.