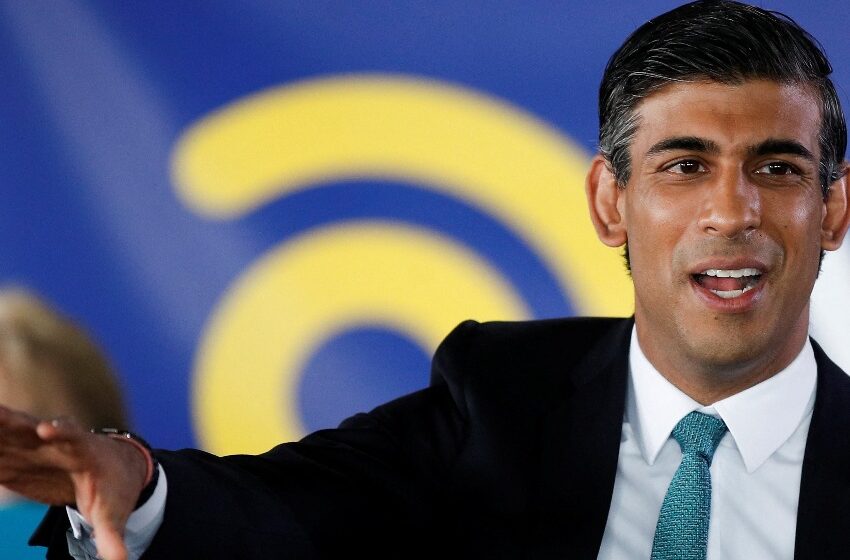 rishi sunak announces his candidacy for uk prime minister
Rishi Sunak announces his candidacy for UK prime minister
On Sunday (October 23), Rishi Sunak, who had previously served as Britain's Minister of Finance, said that he would be running to succeed Liz Truss as Prime Minister.
On Twitter, he made the following statement: "The United Kingdom is a fantastic country but we confront a profound economic crisis."
"Because of this, I've decided to run for the leadership of the Conservative Party and to be your next prime minister."
Keep Reading
After losing an election that was held by members of the Conservative party across the country in September, Sunak was unable to unseat Truss in the contest to succeed Boris Johnson and was ultimately beaten by him.
Even before he announced his candidacy on Sunday, Sunak had already garnered more support from Conservative legislators than his competitors, the former minister of defense Penny Mordaunt and Johnson, who is hoping to make a return.
In July, Sunak resigned from his position in Johnson's cabinet, which contributed to the uprising that ultimately brought Johnson down.
In a statement, he was quoted as saying, "There will be ethics, professionalism, and responsibility at every level of the administration I lead, and I will work day in and day out to get the job done."