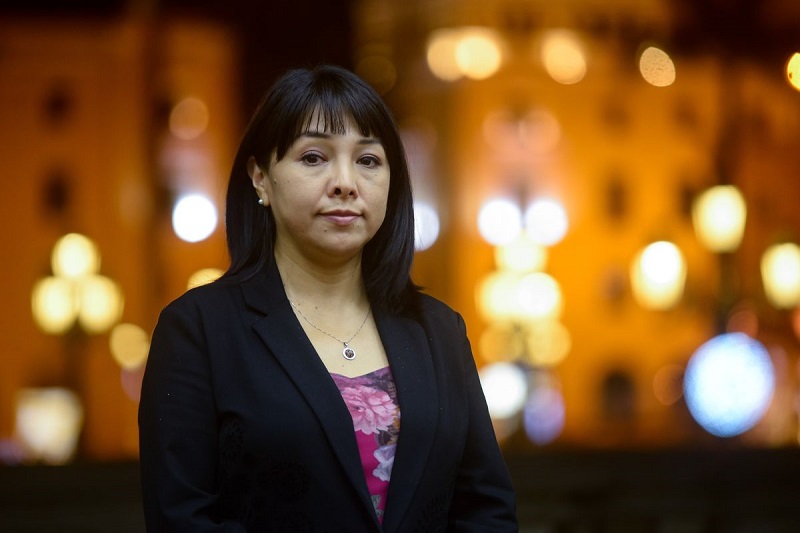 perus prime minister resigns in latest blow to government
Peru's prime minister resigns in latest blow to the government
Peru -On Monday, Peru's prime minister Mirtha Vásquez announced her resignation after less than four months of taking the job.
Her resignation plunges the government of President Pedro Castillo into a new crisis.
While announcing her resignation, Vásquez said she could no longer find consensus within the Cabinet. She also took a dig at the executive, saying that indecision and doubts were "unacceptable."
Peruvian President Pedro Castillo said he would replace the prime minister and shuffle his centre-left Cabinet. As per media reports, it was unclear whether his finance minister would continue doing his job. Finance Minister Pedro Francken is popular with markets and has ensured economic stability in the copper-rich country. Francken hasn't commented on his continuity in the position.
Castillo said he would assemble "a new team," signifying that he was slating further ministerial changes to his turbulent leftwing administration.
Related Posts
Vasquez said on Twitter that she had resigned to benefit the country. In her resignation letter, she referred to potential acts of corruption and irregularities committed by officials sitting at the highest level of this administration.
Over the weekend, Interior Minister Avelino Guillen also submitted his resignation, citing disagreements with Castillo.
Castillo will nominate his third Cabinet in just six months of running the country. However, his new changes will require a confirmation from Congress, where the opposition enjoys a clear majority.
It is unclear what Castillo's new Cabinet will look like, and it also isn't known when the Cabinet will be taking charge. In July, Castillo swore in a far-left Cabinet, sending sol currency to lows amid investor concern.
Castillo, however, moderated his stance in October by nominating Vasquez, former president of Congress and a moderate-left lawyer. With Vasquez, Castillo passed an impeachment attempt initiated by the opposition-controlled legislature.
The current chaos in the government has hurt business confidence and hit Peru's currency, the sol.