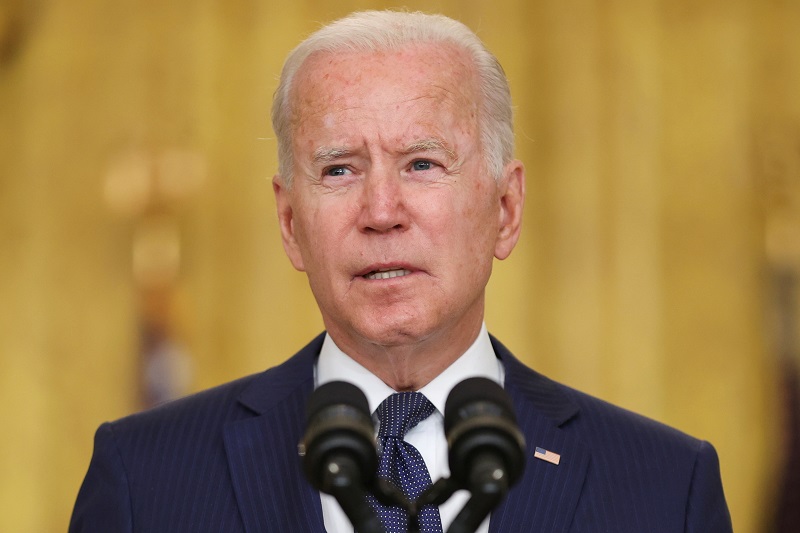 file photo: u.s. president joe biden delivers remarks about afghanistan, in washington
Operation Paperclip Brought To Life With Russian Intellect Invited Into US
A new strategy is at play, as US administration is planning to invite Russian scientists and engineers to its own land. Political analysts believe this is an excellent way to weaken the Russian strength and base for scientific know-how.
Termed as the 'Operation Paperclip', the plan was first reported in a leading American daily. It is said to be a part of a $33 billion supplemental spending bill for the Ukraine war that President Biden sent to Congress 28 April, officials said.
The legislation includes language that would permit technically qualified Russians with masters or doctoral degrees in a range of fields to immigrate to the US without the usual visa requirement that they have a job lined up in advance. They would have to pass a US security background check.
Related Posts
It is believed the prospects are looking lucrative enough for many to have already left Russia; though the exact numbers are no certain. Initially put to use in the 1945 till 1959, it actually invited many German scientists and doctors to come and work in the US, post the end of war.
Many had been instrumental in killing Jews and indulging in hate and war crimes that went unpunished. Some 1,600 Nazi-era German scientists and engineers to the US for employment at American labs. They included famed rocket engineer Wernher von Braun and Kurt Debus, later the first director of the Kennedy Space Center. The effort helped fuel the Cold War, as Russia had a similar German talent programme.
Brining back the plan into action now, Biden probably, intends to extend the war into the intellectual property of Russia. As of now, the US had clearly stated how it intends to focus on the scientific and technical aspects of the war by banning exports of high-tech equipment or know-how to Russia – in an effort to weaken Russia's military c"apacity. On 25 April, US Defense Secretary Lloyd Austin caused a stir by saying: "We want to see Russia weakened to the degree that it can't do the kinds of things that it has done in invading Ukraine."The post war era strategy is meant to drain Russia off its Intellectual property by Biden administration