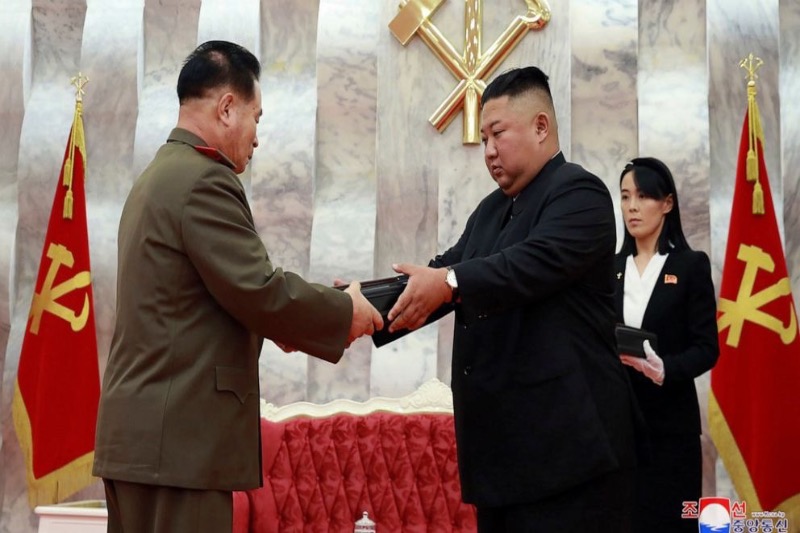 North Korea condemns US "aggression," honoring Korean War anniversary
North Korea condemns US "agression," honoring Korean War anniversary
North Korea on Saturday denounced "aggression moves" by Washington and Seoul and vowed to retaliate as it observed the 72nd anniversary of the commencement of the Korean War at a time of escalating tensions on the Korean peninsula.
Concerns about a possible nuclear test by North Korea prompted South Korean President Yoon Suk-yeol and US President Joe Biden in May, to agree to deploy more US weaponry if required just to prevent them.
The North's leading news agency KCNA reported on Saturday that a number of workers' organizations convened meetings to "vow retaliation on the US imperialists," blaming the United States for launching the 1950-1953 Korean War.
Rather than a treaty of peace, the war ended in an armistice, leaving the United States and the UN forces in conflict with North Korea.
Related Posts
KCNA reports that Pyongyang accused Washington of "aggression activities" with South Korea and Japan, saying the US attempt to put "strategic assets" on the South was intended to ignite yet another conflict.
Aircraft carriers, long-range bomber planes, and missile submarines are all examples of strategic assets.
According to KCNA, "Such insolent behavior of the US fans the anger and revenge of the Korean people." 
Yoon vowed to do everything he could to preserve freedom and peace on the occasion of the Korean War's 72nd anniversary in Seoul. "We will maintain a strong security posture based on the South Korea-US alliance and a strong military backed by science and technology," he posted on Facebook.
Saturday's anniversary came as US and South Korean officials warned that Pyongyang could perform its seventh nuclear test "any time" now.
​​North Korea says its nuclear tests are a defensive response to US forces stationed near its territorial waters and joint military games with South Korea, both of which it perceives as threats.
An image posted by the North Korean state-run news agency KCNA on Thursday depicted top North Korean officials gathering in front of a map showing the location of South Korea's nuclear power stations on the peninsula's east coast.
This year, North Korea has fired 31 ballistic missiles in more than 18 separate launch events, including its maiden demonstration of intercontinental ballistic missiles (ICBMs), new missiles, and a short-range missile that may be used for tactical nuclear weapons.