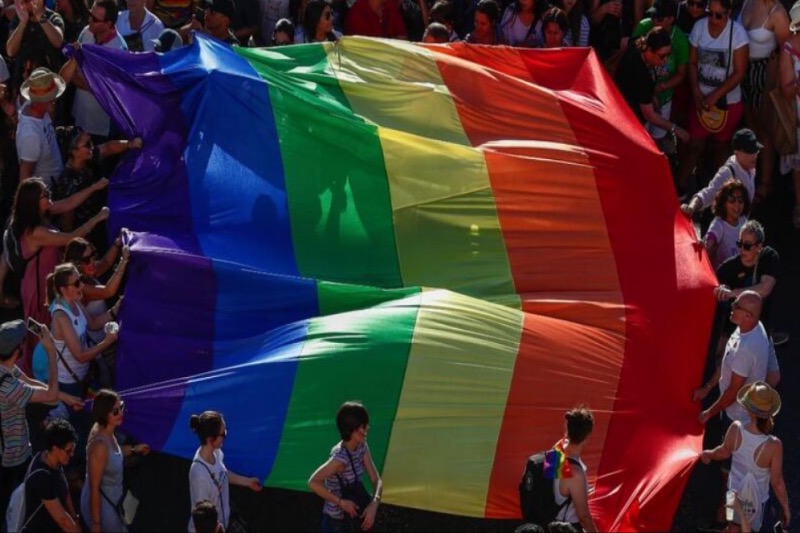 The Spanish government has approved a new transgender rights bill
The Spanish government has approved a new transgender rights bill
It was announced on Monday that the Spanish Cabinet had approved an updated version of the country's LGBTQ rights bill, which, if passed by parliament, will allow people as young as 16 to change their gender at their discretion, and as young as 12 with a judge's permission.
Unlike the original Bill, which was put forth by the government a year ago but was put on hold owing to internal arguments within Spain's left-wing ruling coalition, this version of the Bill is nearly identical.
The United We Can party, the government's second-in-command, was behind the legislation. There was some initial resistance from the Socialist Party of Prime Minister Pedro Sánchez, which represents feminist critique of self-determination on the grounds that it can lead to women being disfavored in specific fields like sports. It looked that the debate had come to an end when Sánchez replaced his Cabinet and dismissed a vice president who had been outspoken in her opposition to the Bill.
Minister of Equality Irene Montero said, "We want to send a very clear message that the lives of LGBTQ persons matter." "Today, we once again put ourselves at the forefront of the fight for LGBTQ equality."
Related Posts
All Spanish nationals over the age of 16 will be able to change their gender and name by just announcing the wish to do so twice in the span of four months if the bill is enacted as proposed by the legislators. Gender dysphoria, the psychological condition in which a person feels a mismatch between their biological sex and their gender identity, was formerly required for all applications.
These adjustments will be available to teenagers between the ages of 14 and 16 if they get parental approval or a judge if there is a disagreement. Court intervention is required for people between the ages of 12 to 14, and youngsters under 12 are only permitted to change their name but not their gender.
According to Montero, "their rights are not guaranteed in their native countries," hence Montero said that non-Spaniards living in Spain have the right to have their names and genders changed on official documents issued by the Spanish government.
Spain's General Council of the Judiciary approved the bill, but had urged that the age at which teenagers can freely alter their gender be raised to 18 years, the age of adulthood in Spain. Despite this, the decision was made to ignore the advice.
The Pride Week in Madrid, one of Europe's largest LGBTQ festivals, begins on Friday.