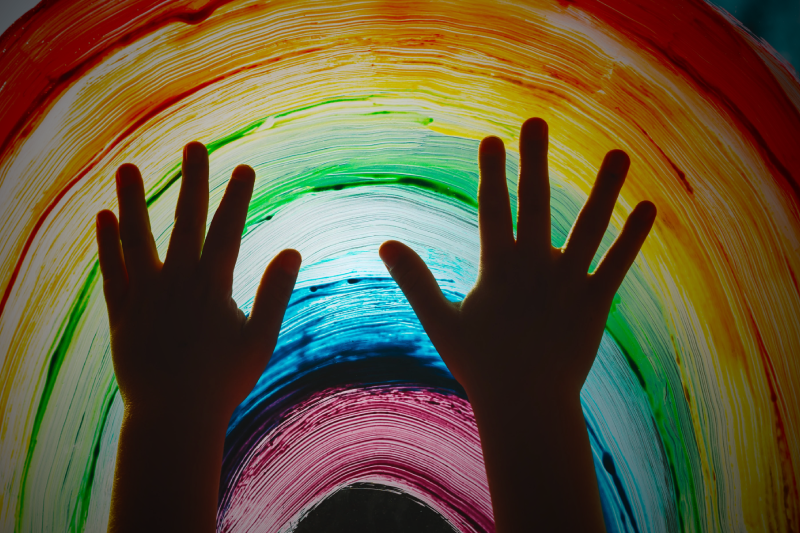 saudi authorities seize and ban rainbow toys for promoting homosexuality
Saudi authorities seize and ban rainbow toys for promoting homosexuality
A report by state TV, Al-Ekhbariya showed officials from the commerce ministry of Saudi Arabia removing items from shops in the capital city of Riyadh. These included hair clips, hats, t-shirts and pencil cases, majority of which are being manufactured for children.
One official said the confiscated items "contradict the Islamic faith and public morals, and promote homosexual colours targeting the younger generation."
The commerce ministry said in a separate tweet that its teams were confiscating "products that contain symbols and signs calling for deviation and contradicting common sense". It added that shops that were found to be selling them would be facing legal penalties.
فرقنا الرقابية تنفذ جولات على منافذ البيع وتضبط وتصادر منتجات تتضمن رموز ودلالات تدعو للشذوذ وتنافي الفطرة السّوية، وتوقع الجزاءات النظامية على المنشآت المخالفة. pic.twitter.com/XyeNvYmOvl

— وزارة التجارة (@MCgovSA) June 14, 2022
Rainbow themed toys and clothes a "poisoned message" for children?
This crackdown is the latest attack on free speech and rights by Saudi authorities. Gesturing towards a rainbow flag, a journalist said, "The homosexuality flag is present in one of the Riyadh markets." Allegedly, according to him and many others, the colours send a "poisoned message" to children.
Keep Reading
Saudi Arabia has also banned films that depict or even mention the sexual minorities, LGBTQ+. In April, the kingdom had asked Disney to cut "LGBTQ references" from the Marvel movie Doctor Strange in the Multiverse of Madness. Disney however, had refused. Disney's latest animation movie, Lightyear, too has been banned in Saudi Arabia for promoting homosexuality.
Sunni Muslim-ruled Kingdom of Saudi Arabia has no laws in relation to sexual orientation or gender identity, but maintaining sexual relations outside marriage, including homosexual sex, are strictly banned and considered against Islam in the kingdom.
According to the interpretation of Islamic law by the country, "consensual same-sex sexual conduct is punishable by death or flogging, depending on the perceived seriousness of the case". Furthermore, it is illegal for "men to behave like women" or wear women's clothes and also vice-versa.