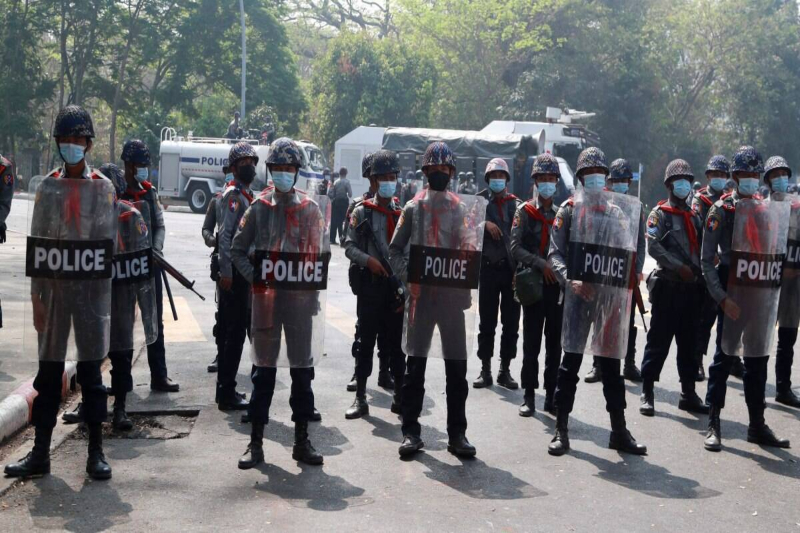 myanmar junta
Myanmar's Junta intensifies crackdown on dissent
Myanmar's armed forces have killed about 25 people in a crackdown on opponents of the military in a town in the Sagaing region, about 300km (200 miles) north of the capital.
This incident comes at a time when people increasingly have started to take up arms against the generals who grabbed power in a coup five months ago.
The Military's spokesman has so far refrained from commenting on the violence at Depayin – the spree started on Friday and is still continuing.
The state-run news agency of Myanmar – Global New Light – said that "armed terrorists" had attacked security forces patrolling there that resulted in the killing of one and wounding of six. It said the attackers fled after the security forces retaliated.
On Friday, the US government announced a new series of sanctions against Myanmar's military junta and notified of further "increasing costs" over "the suppression of democracy and campaign of brutal violence by the military" against anti-coup protesters.
Related Posts
The US Department of Treasury, in a statement, announced to have blocked the assets of 22 individuals in link to the regime, including members of the State Administration Council (SAC), and four military-appointed cabinet members.
Similarly, 15 adult children or spouses of previously designated officials have also been sanctioned "whose financial arrangements have contributed to military officials' ill-gotten gains."
Myanmar has fallen into chaos by the February 1 coup against elected leader Aung San Suu Kyi. Since protests have flared across many parts of the country and important workers including nurses and doctors have joined a mass civil disobedience movement.
Senior foreign executives of significant telecommunications firms in Myanmar have been ordered by the junta that they should not leave the country without permission.
A confidential order from Telecommunications Department (PTD) and Myanmar's Posts said senior executives, both Myanmar nationals and foreigners, must seek authorization to leave the country.