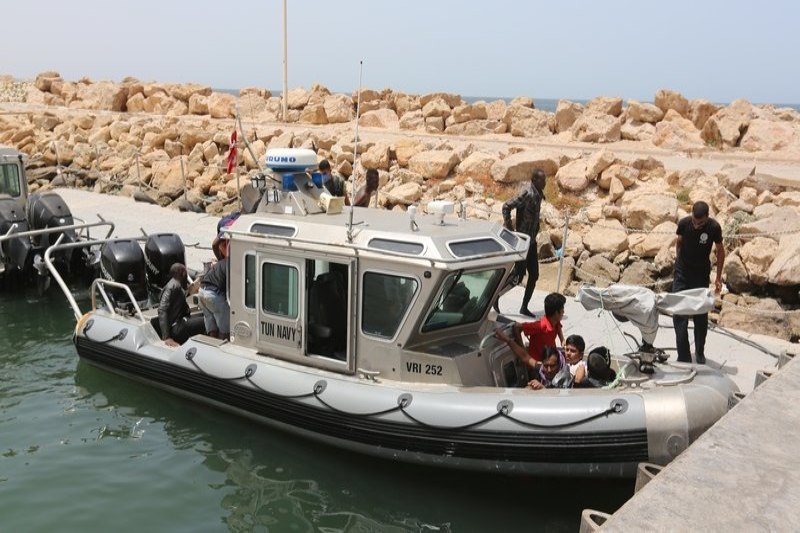 Tunisia boat sinks off
Europe sees migrant crisis as the boat sinks off drowning 43 people
At least 43 migrants and refugees are feared to have drowned while 84 were rescued after a shipwreck off Tunisia's coast. This boat sailed from Zuwarah on Libya's northwest coast, carrying migrants and refugees from Egypt, Sudan, Eritrea and Bangladesh. These migrants were trying to cross the Mediterranean to reach Italy. This desperate attempt was made since the asylum seekers were struggling for interpreters at the USEU border. Though the Libyan navy acknowledges the dangerous chase of the migrant boat, still many drowned in the sea. It can be seen in the camera that the Libyan coastguards were chasing behind to save the people. Rather the navy rescued 84 migrants and 43 others drowned in a boat that set off from Libya's Zuwara towards Europe.
Related Posts
Since Libya is a frequent departure point for Europe-bound migrants making a dangerous Mediterranean Sea crossing. It can be seen from 2014 that more than 20,000 migrants and refugees have died at sea while trying to reach Europe from Africa. At least 866 people are feared to have drowned while making the journey across the Mediterranean from North Africa in 2021 itself.
Human smugglers launch vessels, many of them flimsy rubber dinghies or rickety fishing boats, crowded with migrants who hope to reach European shores to seek asylum. Some are fleeing conflict or persecution, while many of the hundreds of thousands are fleeing poverty. This is such a shame to humankind since almost 19,800 migrants arrived in Italy at the beginning of the year against just over 6,700 in the same period last year.The local radio station reported that media houses gave them food and drink to the victims as they were looking for space to house them for the required Covid isolation period before they could set their foot in the country.