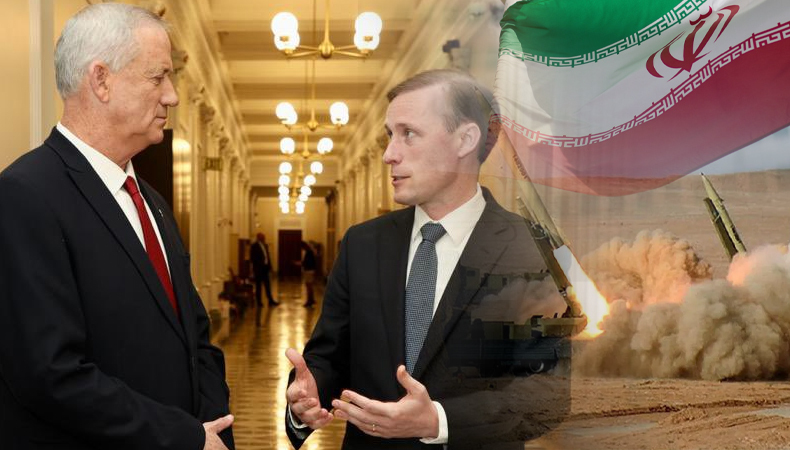 israel seeks us assurance on iran as revival of nuclear deal seems possible
Israel seeks US assurance on Iran as revival of nuclear deal seems possible
Israel's defense minister, Bennu Gantz, said on Friday while concluding his 36 hour trip to Washington, that "it was important to maintain capabilities for defensive and offensive purposes". He was meeting a senior U.S. official to reiterate Israel's stern opposition to revival of nuclear deal with Iran. Gantz was received by US National Security Adviser Jake Sullivan, following a trip on Thursday to Tampa in Florida, where he was hosted at the Central Command headquarters by commander General Michael Kurilla and other military leaders.
Israel has always been a staunch opposer of revival of 2015 nuclear agreement, citing the track record of Iran to never abide by agreements. As Iran is aggressively moving towards making a nuclear weapon, US and world powers are desperate to enter a deal to prevent it from doing so. But holding the last accord when Iran failed to abide by the deal's term that was formulated under then US President Barack Obama, US and Israel are not ruling out use of military action to prevent Iran from going on to the path of destruction.
Keep Reading
"The State of Israel opposes the nuclear agreement as was presented to relevant [US] parties and emphasised several elements that are critical to the purpose of preventing Iran from obtaining a nuclear weapon," said the statement released by Israel after meeting with Sullivan. Mr. Gantz stressed to Mr. Sullivan, however, the "importance of maintaining and advancing operational capabilities for both defensive and offensive purposes in face of Iran's nuclear progamme, as well as its regional aggression".
נפגשתי היום בבית הלבן עם היועץ לביטחון לאומי של ארה״ב, ג׳ייק סאליבן.

בפגישה דנו בנושא הסכם הגרעין עם איראן ובצורך לחזק את שיתוף הפעולה הביטחוני בין ישראל לארה״ב באזור. pic.twitter.com/dZg60WtpH3

— בני גנץ – Benny Gantz (@gantzbe) August 26, 2022
The US statement after the meeting expressed Washington's "unwavering commitment to Israel's security". The statement said that both diplomats "discussed US commitment to ensure Iran never obtains a nuclear weapon, and the need to counter threats from Iran and Iran-based proxies".
According to experts, Iran has enriched enough quantity of uranium with up to 60 per cent purity to make one nuclear weapon, if it decides to go ahead with acquiring the weapon.