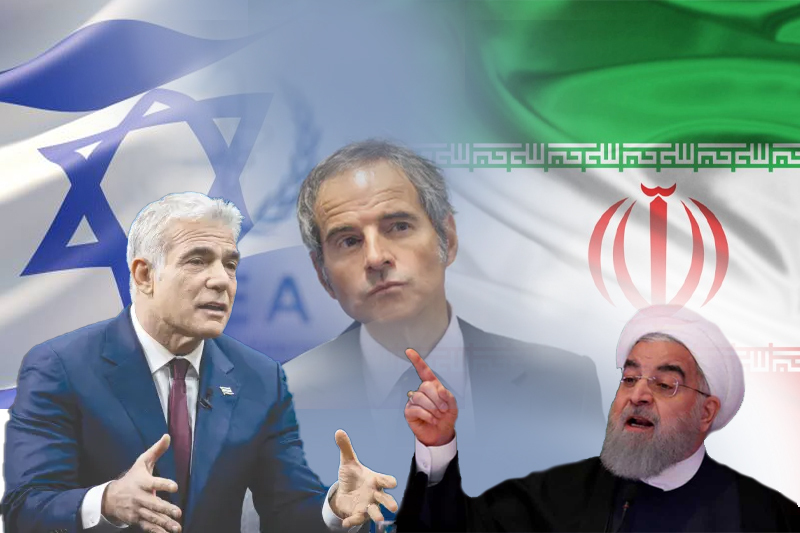 iran calls iaea to ignore and not yield to israel is ready to co operate
Iran calls IAEA to "ignore and not yield to Israel", is ready to "co-operate"
"Iran is ready to continue its cooperation with the UN nuclear watchdog," Iranian Foreign Ministry spokesman Nasser Kanaani said on Monday. With this Tehran has also called on the agency IAEA (International Atomic Energy Agency) "not to yield to Israel's pressure" over its nuclear activities.
The Board of Governors of IAEA are scheduled to meet on Monday, which would mark three months since the UN agency adopted a resolution urging Tehran to "give credible answers to the agency's investigations into uranium traces at three sites in Iran".
In a televised address, Kanaani said that probes by IAEA and the West do not hold any ground and are politically motivated. "Iran announces its constructive cooperation with the agency as its obligation … While Iran has obligations, it also has rights," Kanaani said. "The agency should preserve its credibility."
Keep Reading
Israel, a staunch rival of Iran, has always been against Iran's nuclear programme and its constant and now aggressive progression towards obtaining a nuclear weapon. Israel believes that Iran wants its destruction. But Iran stresses that its atomic program is largely peaceful. "Naturally Iran expects constructive actions from IAEA and the members of its governing board," Kanaani said. "Both the US and Europe should prove that they do not prioritize the interests of the Zionist regime (Israel) when taking political decisions," he said.
On Sunday, Israeli Prime Minister Yair Lapid arrived in Germany towards persuading the West not to revive the Iran nuclear deal. "His visit comes as Israeli official said on Sunday the country does not expect a renewal of the deal with world powers before the US midterm elections in November," The National notes.
The European nations too have called on Tehran of choosing "not to seize this critical diplomatic opportunity". "Instead, Iran continues to escalate its nuclear programme way beyond any plausible civilian justification", the statement by European nations said.