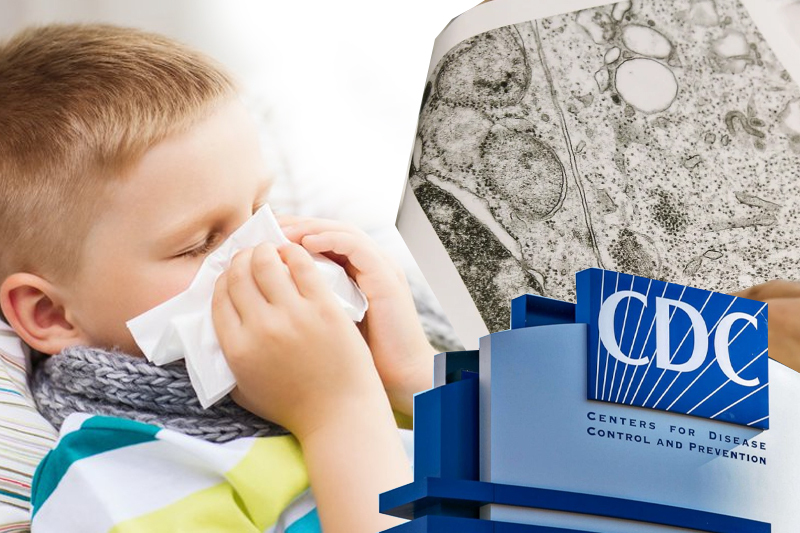 cdc warns of virus mimicking polio like muscle weakness in children
CDC warns of virus mimicking polio-like muscle weakness in children
Enterovirus D68, that most commonly caused respiratory illness in children which is mild but sometimes can cause severe illness has been on a rise among children, CDC has issued a warning. The enterovirus family is very large with polio virus falling within that group. Both Enteroviruses, D68 and polio virus can hit the nervous system causing muscle weakness.
Sometimes, the Enterovirus D68 can also trigger a condition called acute flaccid myelitis, or AFM, which is described as inflammation in the neck region of the spinal cord. Some people with AFM also complain of difficulty in moving their arms, while others experience weakness in all four extremities. Full recovery of AFM is a rarity and patients recover to some extent through extensive rehabilitation therapy.
Keep Reading
This year, the CDC has identified greater number of EV-D68 cases among children associated with severe respiratory illness as compared to the last three years combined. There were 84 cases detetcted from March through August 4. Comparing the cases detected, the CDC identified six cases of EV-D68 in 2019, 30 in 2020 and 16 in 2021. However, this number might be undercounted as not all patients of respiratory illness are tested for EV-D68.
Dr. Sarah Hopkins, a pediatric neurologist at Children's Hospital of Philadelphia, said, "We really thought this was going to happen in 2020, because we had the last spike in 2018. But then with mask-wearing and social distancing and all those things that limit the spread of a respiratory virus, we didn't have that expected spike."
Dr. Benjamin Greenberg, a neurologist at UT Southwestern's O'Donnell Brain Institute who treats patients at Children's Health in Dallas, expects this number to further rise this year as children are back to school. "We have a group of kids now who've never seen the virus, because they weren't having school exposures. So we think the at-risk population is bigger than in 2020," he said.