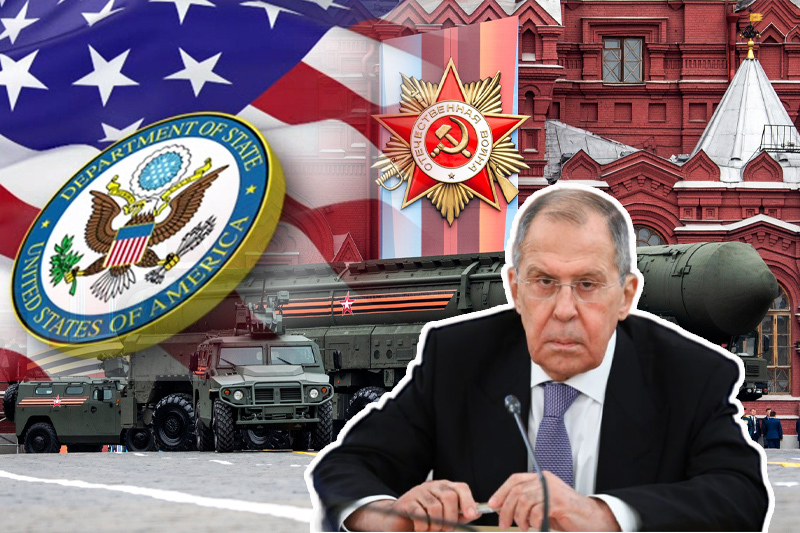 under new start treaty russia suspends us inspection of its nuclear arsenal
Under New Start Treaty Russia suspends US inspection of its nuclear arsenal
Russia has 'temporarily' suspended an arrangement allowing United States and Russian inspectors to visit and inpsect each other's nuclear weapons arsenal on site, as part of the 2010 New Start treat, rendering a new blow to efforts towards arms control. Mutual inspections of nuclear arsenal had remained suspended as a health precautionary measure since the start of the Covid-19 pandemic. However, on Monday a statement was released by Russian foreign ministry stating that there is another reason for Russia to be unwilling to restart the inspections.
The foreign ministry of Russia stressed that extensive sanctions by the US after it invaded Ukraine has made it unable for Russian inspectors to travel to the US. "There are no similar obstacles to the arrival of American inspectors in Russia," the statement said. "The Russian foreign ministry raised this issue with the relevant countries, but did not receive an answer."
US Department of State has not responded to the claims by Russian foreign ministry that sanctions imposed on Moscow is the reason for failed arrangement of mutual nuclear weapons inspection. A spokesperson of US Department of State said, "The United States is committed to implementation of the New Start Treaty, but we keep discussions between the parties concerning treaty implementation confidential."
New Start Treaty
The treaty limits "each country's deployed strategic warheads to 1,550, and imposes limits on delivery systems, was extended for five years in February 2021". At present this is the last arms control deal remaining in effect between Russia and US, which first came into effect in 2011. "At a time when US and Russian relations are tense, anything that undermines stability and nuclear predictability is a concern," said Jon Wolfsthal, who was senior director for arms control and nonproliferation in the Obama administration's national security council.
"However, we continue to exchange large volumes of information with Russia about their nuclear weapons. The hope is that this is just a political road bump and not a major new obstacle to stability."