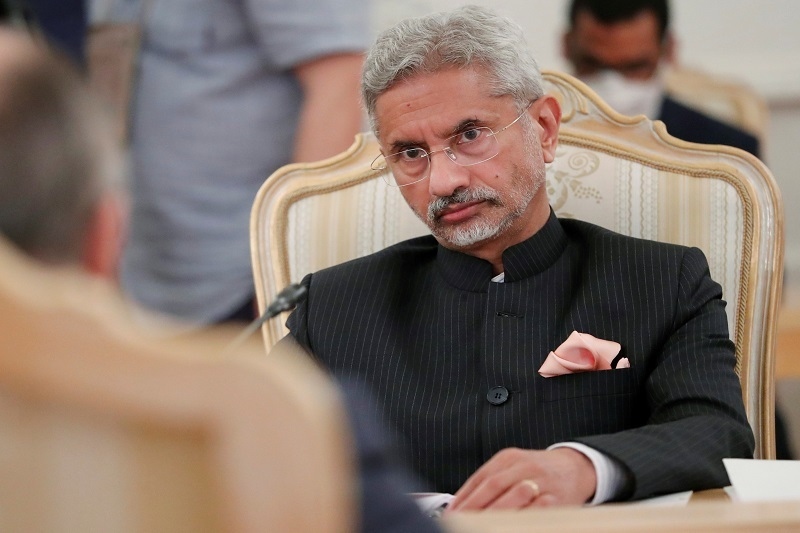 mea minister jaishankar
India Is Cautious About China Movement At Indian Ocean: MEA Minister Jaishankar
Abu Dhabi
Indeed, the geopolitical scenario around the Indian Ocean looks like it is in for a major change and India has reasons to feel a little insecure about it. Speaking at the two-day 5th Indian Ocean Conference in Abu Dhabi, India's External Affairs Minister Mr. S. Jaishankar aptly said that between the pandemic led closures and meeting at the conference again, "a lot has happened that has a direct bearing on the wellbeing of the Indian Ocean." 
Mr. Jaishankar was addressing a gathering of diplomats and key officials at the Indian Ocean Conference 2021 for a thematic discussion on "Indian Ocean: Ecology, Economy, Epidemic".
Talking about sudden redefinition of the geopolitics around the Indian Ocean, he said, "A starting point could be the trend lines that have influenced the evolution of the Indian Ocean in recent years. First and foremost is the changing American strategic posture. Since 2008 we've witnessed greater caution in US power projection and an effort to correct its overextension." 
Related Posts
China has been increasing its naval power that has been seen to have a larger goal of focus towards the Indian Ocean. It has also tried to invest in infrastructure in countries around the Indian Ocean, adding to India's concerns. US as well has been trying to rebalance its involvements due to the emerging 'multipolarity'. 
China has plans and India is aware of them. Mr. Jaishankar added that the American stance to be more 'cautious' since 2008. It is from then on, China has taken advantage of the wise retreat and moved ahead with its agenda at the Indian Ocean. 
The conference is an amalgamation of littoral countries that are presiding over the future of emerging dynamics of geopolitics in the Indian Ocean. There is a participation of around 200 delegates and over 50 speakers from 30 countries. The inaugural address will be delivered by President of Sri Lanka Gotabaya Rajapaksa. The conference is being organised in collaboration with the RSIS Singapore, Institute of National Security Studies, Sri Lanka, and the Emirates Centre for Strategic Studies and Research, UAE, it added.