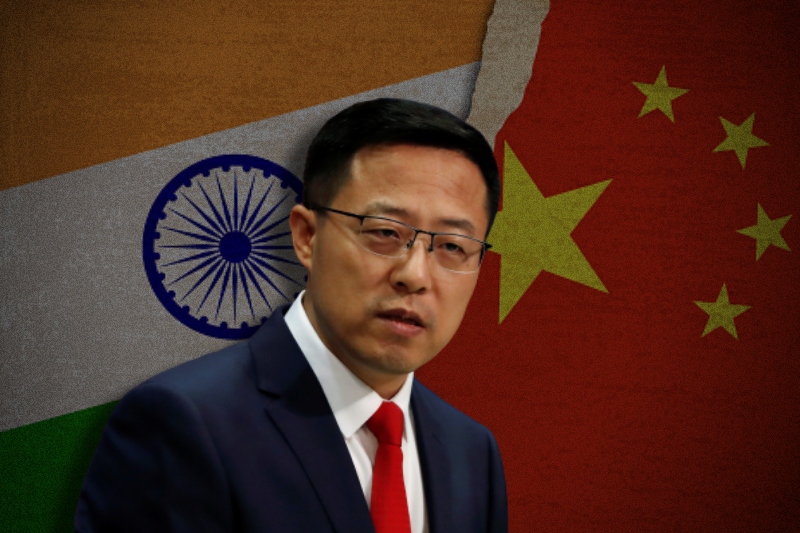 india china border dispute
China shows optimism for the border dispute with India
China
China- India's border disputes are hidden to none. There have been numerous attempts at both the ends to capture territories and till very recently things were barely on a confrontational level. However, a recent statement made by China suggests that things might be working out for them.
On Tuesday, the Chinese Foreign Ministry stated that the situation between China and India is "generally stable" and both sides are maintaining dialogue. The communication between two sides are currently following standoff orders in eastern Ladakh.
"I can tell you (that) currently the border situation between China and India is generally stable," Zhao Lijian, Chinese Foreign Ministry spokesman. The diplomat was asked about the current situation between the two countries from China's side and what is the progress when it comes to dialogue between them.
Related Posts
The question was raised after Foreign Minister Wang Yi's, on Monday, stated that China has "effectively managed and controlled" frictions in certain border areas. The top government official also stressed that India and China are maintaining dialogue through diplomatic and military channels and trying to tackle the friction situation between them.
The timing of the remark of the Chinese foreign minister has come at a very crucial time as there is already a lingering border row between the two sides in eastern Ladakh. The relation between them has come to a desperate standstill due to the military standoff since the armed forces were activated at respective ends on May 5.
The decision to bring in forces was taken after a violent clash  in the Pangong lake areas which saw both sides increasing deployment by sending thousands of soldiers to the disputed area.