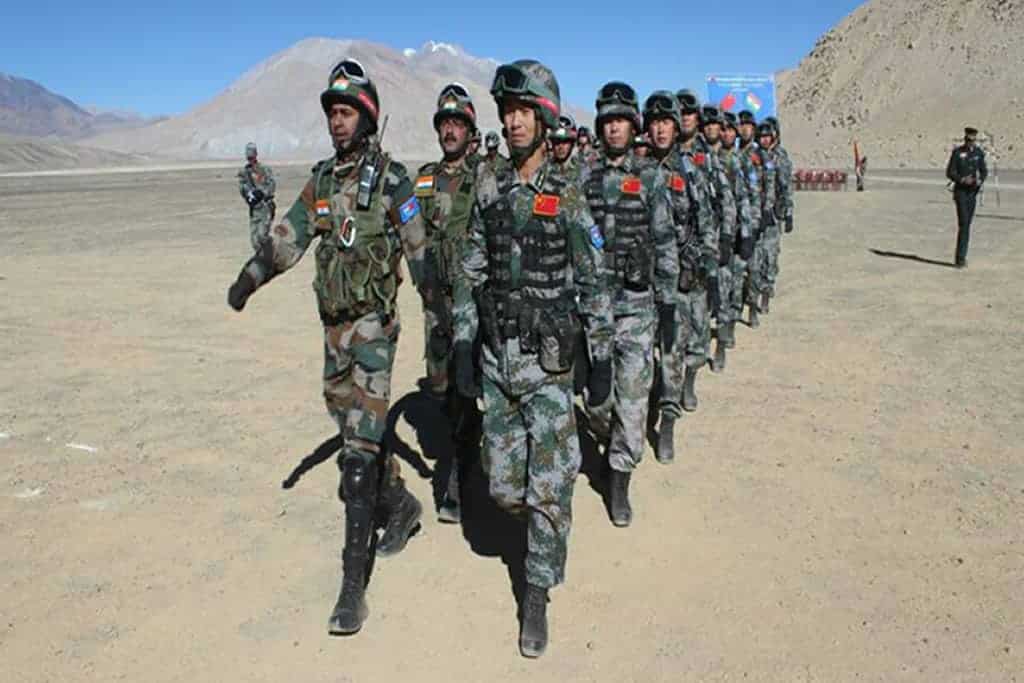 Chinese troops are increasingly transgressing into Indian territories: Report
Tension has been building up between India and China over recent intrusion by the Chinese army into Indian territory.
According to reports, there has been a new transgression by China in the Ladakh region in India. The People's Liberation Army (PLA) has been entering the Indian side of the Line of Actual Control (LAC).
The report released by the government shows that from January to April 2020, there was 170 Chinese transgression across LAC. Out of 170 intrusions, at least 130 were inside Ladakh.
In 2019 during the same period, there were about 110 transgressions.
In recent years, China has continued transgression into Indian territory even though the leaders of two nations have met met twice last year. There was a 75 percent surge in such acts in 2019 compared to the previous year's numbers.
Data since 2015 shows that three-fourths of transgression took place in Ladakh, the western side of LAC. The rest of the violations were in the eastern sector, comprising of Sikkim and Arunachal Pradesh.
In recent years, there is a marked surge in aerial transgression as well. In 2019, there were as many as 108 instances, in 2018 and 2017, there were 78 and 47 such cases, respectively.
Chinese military forces have been using most aerial transgression in the eastern sector. In 2019, 64 out of 108 was in the east front, and 42 out of 78 in 2017.
If one looks at both aerial and land transgression, the western sector has witnessed a spike by 75 percent in 2019 compared to the previous year. There was a spike of 55 percent in the eastern sector.
What defines Chinese transgression?
According to Indian officials, a transgression is added to data when the Indian border force (either ITBP or Army) in the bordering areas is reasonably "certain" that the Chinese army has crossed into the Indian side of LAC.
Aerial, land, or water transgression (in Pangong Tso Lake) by Chinese forces in recorded by India, if they are picked up by patrol teams, surveillance, or visually noted at border check post or locals report any movement with substantial proofs.
While not transgression is a threat to the territory, repeated and increasing trends can be alarming. At times, troops enter into other's territory while patrolling.
In recent years Dokhlam standoff in 2017 had turned into a sore point in bilateral ties of the two neighbours. Both leaders mutually decided to disengage in the 2017 BRICS summit.
How anxious children in Spain and Italy can teach us something about prolonged lockdown damage