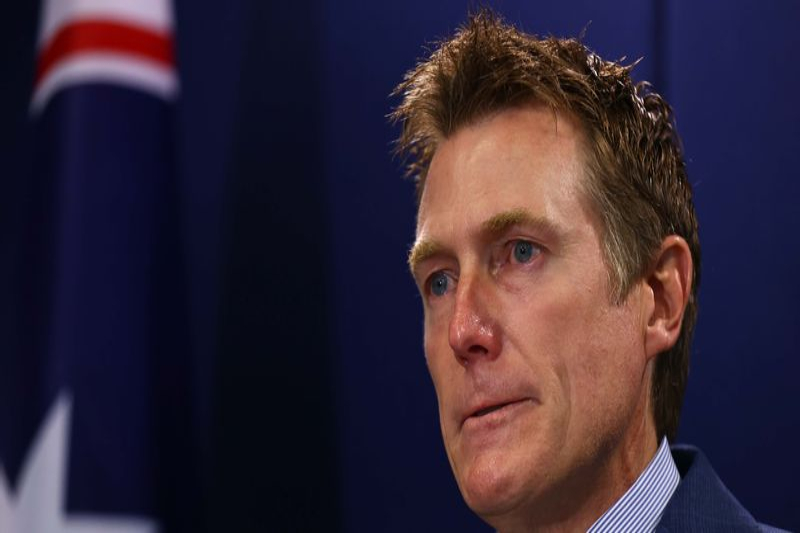 australian mp charles christian porter
Australian MP Seeks De Facto Suppression Order
 The Australian MP Charles Christian Porter has been accused of seeking a de-facto suppression order that will protect his reputation; in a case where he has barred media companies from reporting on confidential parts of the ABC's defamation defence.
The West Australian MP is seeking a declaration that the outlets will not use any documents for a single purpose of intervention in the case, under a legal rule known as the Hearne Versus Street obligation.
Mr. Porter had earlier in the year Australia Broadcasting Corporation over one of their journalists Louise Milligan alleging an unnamed senior minister having been subjected to historical rape.
Later, it was discovered that the senior minister was Mr. Porter itself and he denied the allegations. No charges were levied or arrests made. Porter has since then joined the Ministry of Industry. After a defamation case was settled in beginning of August, concerned parties had asked for un-redacted defence documents. These include media agencies like News Corp and Nine.
The concerned companies seem to be interested in using the same, despite the fact a court ruling prevented mention of a formal statement made by Porter in earlier hearings. It was becoming evident that they did not want to adhere and respect the Hearne V Street obligation that guarantees a party in a lawsuit to keep documents to itself, but not to allow people to protect themselves from other parties' documents.
Related Posts
But Nine, subsidiary of ABC, Fairfax, and News Corp all say that such relief isn't possible as the former federal attorney general does not own the 37-page document. Further, according to the lawyer representing Nine, said that she had reasons to reject Porter's application on eight counts including that it was filed three days after the matter was officially discontinued on 9 August.
Mr. Porter might just run the risk of mud slinging after all. His latest application targets the unredacted defence and reply provided to the three media outlets before the July 2021 ruling. All this does bring into question the death of the accuser due to suicide and its ongoing investigations.
Order of suppression still stands.