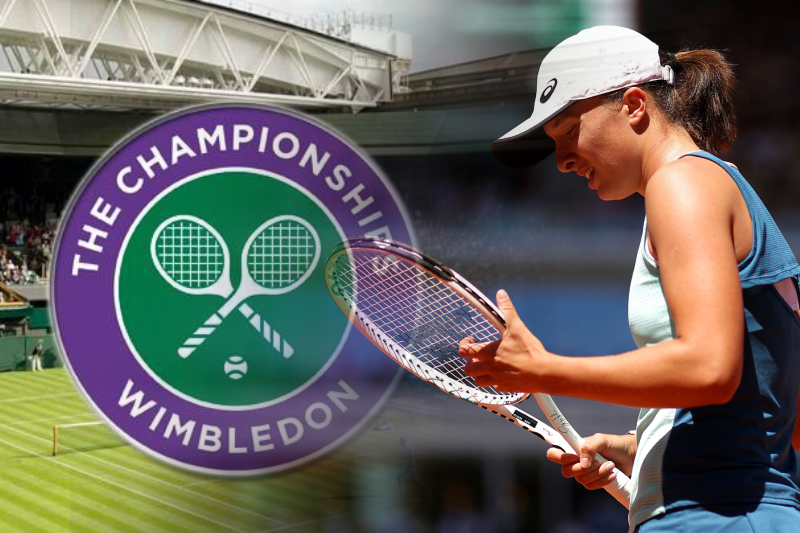 wimbledon 2022 iga swiatek shows signs of vulnerability
Wimbledon 2022: Iga Swiatek shows signs of vulnerability
Iga Swiatek is going strong with her winning streak at 37 matches and is still going strong. Considered one of the top contenders to lift women's singles title in Wimbledon 2022, Swiatek is starting to show signs of vulnerability, giving hopes to her rivals.
The game that blurted out Swiatek's weak game
On Thursday, her defeating of Lesley Pattinama Kerkhove by 6-4, 4-6, 6-3 was a good game. But this was the first match since March where she had surrendered only her third set, and that too against a player who is considered to have qualified on pure luck, has given hopes to her fellow players and contenders of the women's singles titles.
On the Thursday match, Swiatek was quite comfortable in the first set but in the second set her forehand went missing. She then briefly recessed to the locker room. She then returned to break Kerkhove's serve in the fourth and ninth games of the third.
Related Posts
50-50 chances
The No 1 tennis player from Poland is still a clear favourite of the bookies, she is still not at the point where she stays top notch against the odds. This means that there are chances that she might follow up after her French Open win last month. But on one hand, Swiatek is the likeliest winner, while on the other hand the betting still shows that at some point someone is likely to beat her in the upcoming nine days of the tournament.
One big danger to Swiatek is Ons Jabeur, who had knocked her out in the fourth round last year. Another big threat is Jelena Ostapenko, who dons a 3-0 career record against Swiatek that includes a win on grass.
Furthermore, the two-times Wimbledon winner Petra Kvitova cannot be overlooked, who is looking up to register her third title.