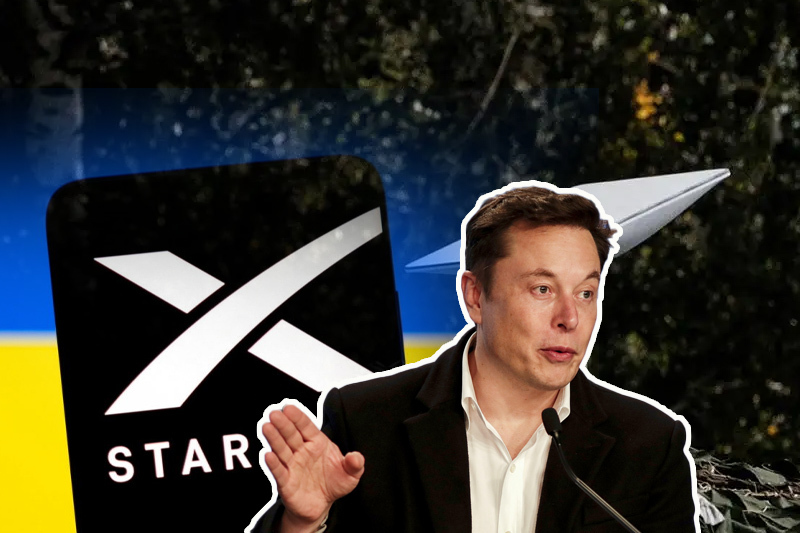 why musks spacex cant fund ukraine starlink anymore
Why Musk's SpaceX can't fund Ukraine Starlink anymore?
Elon Musk's SpaceX has said that it can no longer afford to continue to fund and donate satellite internet to Ukraine, asking the United States government to pick up the bill, according to a report. The development follows as the relationship between the Musk and Kyiv deteriorates. "We are not in a position to further donate terminals to Ukraine, or fund the existing terminals for an indefinite period of time," SpaceX's director of government sales wrote in a letter.
The development of cutting off funding to Ukraine Starlink has brought Elon Musk into direct line of firing as these internet terminals produced by SpaceX are vital for communication between Kyiv's army amid the Ukraine war. Till now, about 25,000 units have been sent to Ukraine. But Musk tweeted on Friday the "operation has cost SpaceX 80 million dollars and will exceed 100 million by the end of the year."
In another tweet, Musk had said, "In addition to terminals, we have to create, launch, maintain & replenish satellites & ground stations & pay telcos for access to Internet via gateways. We've also had to defend against cyber-attacks & jamming, which are getting harder. Burn is approaching ~$20M/month."
The chaos and apparent fall of relationship between Musk and Kyiv happened after the former suggested that Ukraine must "seek an end to the war by surrendering territory to Russia and committing to remain neutral" – a remark that obviously didn't sit well with Ukraine. "Fuck off is my very diplomatic reply to you," tweeted Andrij Melnyk, the Ukrainian ambassador to Germany. "The only outcome is that now no Ukrainian will EVER buy your f…ing Tesla crap. So good luck to you."
Keep Reading
Ukrainian presidential adviser Mykhailo Podolyak said on Friday that Kyiv would work on keeping the operations of Starlink. "Let's be honest. Like it or not, @elonmusk helped us survive the most critical moments of war," Podolyak wrote on Twitter. "Business has the right to its own strategies. Ukraine will find a solution to keep £Starlink working. We expect that the company will provide stable connection till the end of negotiations."