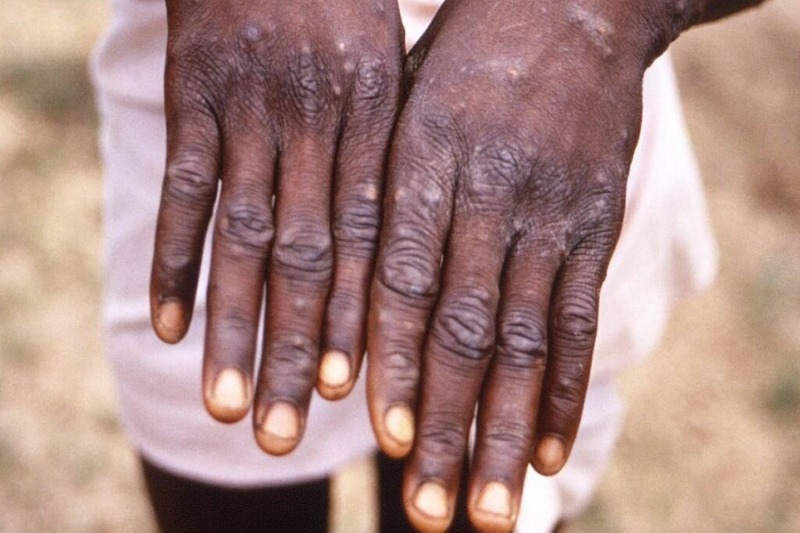 who deems monkeypox a worldwide health emergency
WHO deems monkeypox a worldwide health emergency
The World Health Organization (WHO) issued its highest alert status on Saturday (July 23) in response to the monkeypox outbreak, which has afflicted almost 17,000 individuals in 74 countries.
At a news conference, WHO Director-General Tedros Adhanom Ghebreyesus declared, "I have decided that the global monkeypox outbreak is a public health emergency of international significance."
He explained that a group of specialists had convened on Thursday but had been unable to agree, thus it was his responsibility to determine whether or not to issue the highest alert level.
As a "call to action for the world community to combat the spread of this illness," Washington hailed the WHO's declaration.
According to Raj Panjabi, senior director of the White House's global health security and biodefense division, "a coordinated, multinational response is required to limit the spread of monkeypox, safeguard communities at highest risk of catching the disease, and combat the present epidemic."
Tedros said that there had been 3,040 cases of monkeypox reported from 47 countries when he summoned the WHO Emergency Committee last month to determine if the outbreak constituted a public health emergency of worldwide significance.
More than 16,000 cases have been reported from 75 countries and territories, with five fatalities, he added, adding that the outbreak has been growing steadily since then.
We have an epidemic that satisfies the criteria of the International Health Regulations because it has swiftly spread over the world via new means of transmission, about which we know too little.
Since early May, there has been an uptick in cases of monkeypox outside of the West and Central African countries where it has long been endemic.
The potential of disruption to international communications is limited, Tedros said, but the threat of continued global spread is apparent.
Related Posts
The World Health Organization (WHO) determined that the risk of monkeypox was moderate worldwide and in all regions except for Europe, where it was determined to be high.
Although Tedros has declared a public health emergency of international importance, at present the outbreak is primarily affecting men who engage in sexual activity with other men, and in particular those who have more than one sexual partner.
This suggests that we have an outbreak that can be contained if the correct measures are taken by the right people.
The World Health Organization (WHO) established an emergency committee (EC) of experts on June 23 to determine whether or not monkeypox constituted a Public Health Emergency of International Concern (PHEIC), the highest alert level of the UN health agency.
However, the majority of the council told Tedros that the situation did not yet warrant action.
As the number of reported cases continued to rise, Tedros called for a second meeting on Thursday.
"I need your help in analyzing the immediate and mid-term public health ramifications," Tedros said at the beginning of the discussion that would stretch for more than six hours.
At the end of last week, a health expert from the United States issued a dire warning.
"An exponential increase in #monkeypox cases have been observed since the last EC, which occurred only a few weeks ago. Increases in reported instances are certain to become far more common in the weeks and months ahead. This is why @DrTedros needs to issue a worldwide warning," Tweeted WHO Collaborating Center on National and Global Health Law Director, Lawrence Gostin.
Inaction will have severe ramifications for world health.
Human detection of the monkeypox virus occurred in the year 1970; unlike smallpox, which was eradicated in the year 1980, this virus poses less of a threat to public health.
The New England Journal of Medicine reported the results of the largest study to date, which surveyed 528 persons across 16 nations and found that 95% of all cases were spread through sexual activity.
As a whole, 98% of those infected were men, and it was estimated that almost a third of them had recently frequented sex-on-site venues like sex parties or saunas.
Tedros had earlier expressed concern that stigma and scapegoating could make it more difficult to track the outbreak, saying, "This transmission pattern represents both an opportunity to implement targeted public health interventions, and a challenge because in some countries, the communities affected face life-threatening discrimination."
On Friday, the European Union's drug inspectors suggested that Imvanex, a smallpox vaccine, be approved for use against monkeypox.
Danish pharmaceutical company Bavarian Nordic's smallpox vaccine Imvanex has been widely used in Europe since 2013.
Since the monkeypox virus is so similar to the smallpox virus, this treatment was also evaluated as a possible vaccination for monkeypox.
Over the course of the first five days, those infected with monkeypox will experience fever, headaches, muscle discomfort, and back pain.
Following the rash, lesions, patches, and eventually scabs occur on the skin of the face, palms, and soles.