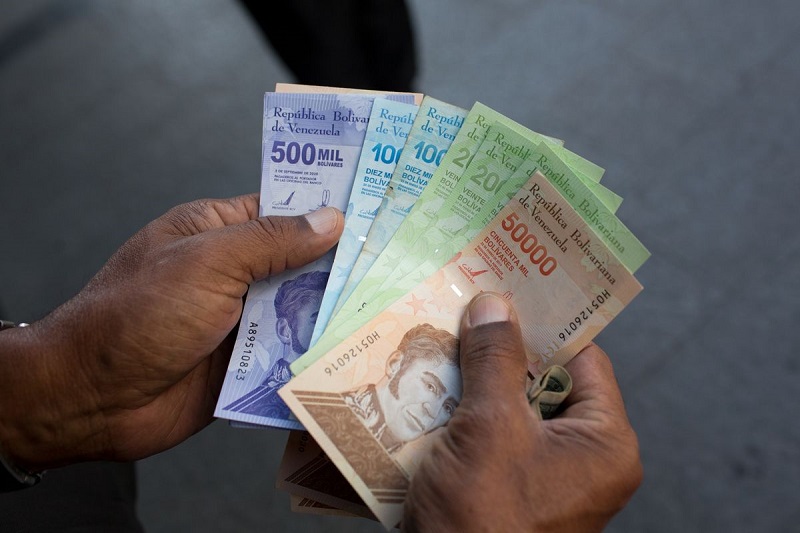 venezuela brings in new currency with 6 fewer zeros
Venezuela brings in new currency with 6 Fewer zeros
Venezuela –Venezuela brought forth a new currency with six fewer zeros on Friday, whose money has been hit by the world's worst inflation.
However, the new bills were hard to find in the capital, where consumers' fears proved to be right that prices would continue to spiral upward.
Prior to the adjustment, the peak denomination was a 1 million bolivar bill – worth slightly less than a quarter as of Thursday.
Venezuela's new currency tops out at 100 bolivars, slightly less than $25 — but fears are that inflation will start to eat away that as well.
The change is intended to make accounting and cash transactions more straightforward, which are complicated by a string of unwieldy zeroes.
Related Posts
It merits a mention that inflation had led banks to put a limit on how much cash individuals could take out in a day and forced many of the residents to use either US dollars or electronic payment methods.
Furthermore, Venezuela's gross domestic product or GDP has dropped by 80 per cent since 2013 because the price of oil crashed and output dropped during decades of government mismanagement and under-investment.
The bolivar lost nearly all of its value in just ten years – shedding almost 73 per cent in 2021 alone.
It must be remembered that Venezuela's central bank does not publish inflation statistics anymore. The IMF estimates that the country's rate will be at 5,500 per cent at the end of 2021.
As of Friday, the highest denomination was seen as people were asked to pay in cash for one loaf of bread.
In the highly competitive times of crypto mining, economically battered Venezuela has one advantage – extremely cheap electricity.
The energy prices are as low as 0.06 cents per kilowatt/hour; mining cryptocurrencies is exceptionally lucrative in a country riddled by economic uncertainty.