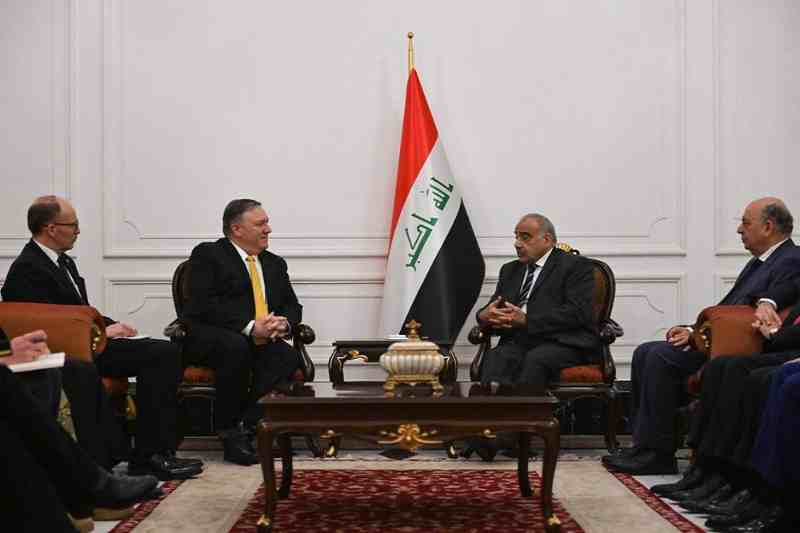 Iraqi and Jordanian counterparts
US Secretary makes his first call to Iraqi and Jordanian counterparts for bilateral talks
On Thursday, US Secretary of State Antony John Blinken made the first calls for discussions with Iraq's foreign minister Fuad Hussein and Jordan's foreign minister Ayman Safadi.
The US senators had voted 78-22 in support of Blinken, a long-term confidant of President Joe Biden, as the country's 71st US secretary of state.
During the Obama administration, Blinken had served as a deputy secretary of state and deputy national security adviser. He has promised to be the leading force in the administration's aim to reframe the U.S. relationship with the world and reverse Trump's "America First" policy that weakened the international relations.
In his oath ceremony on Tuesday, Blinken said "we have a lot of work to do at home to improve our standing abroad." The Biden administration would work with both humility and confidence to strengthen our bilateral ties with the world.
In his first call with foreign minister Fuad Hussein, Blinken talked about government issues and bilateral relations. He promised to assist Iraq with its monetary crises and help fight the coronavirus pandemic. He also offered condolences for the terror attacks that took place last week in Baghdad.
Related Posts
"The secretary encouraged the Iraqi government to proceed with endeavors to address the demands of the Iraqi citizens for building a more just country and showed support for the early elections in 2021". 
In his talks with Jordan's FM Ayman Safadi, the US Secretary of State lauded Jordan for promoting regional peace and stability in the nation. Both nations discussed several affairs of mutual interest and reaffirmed the significance of the profound bilateral relations, the Department stated.