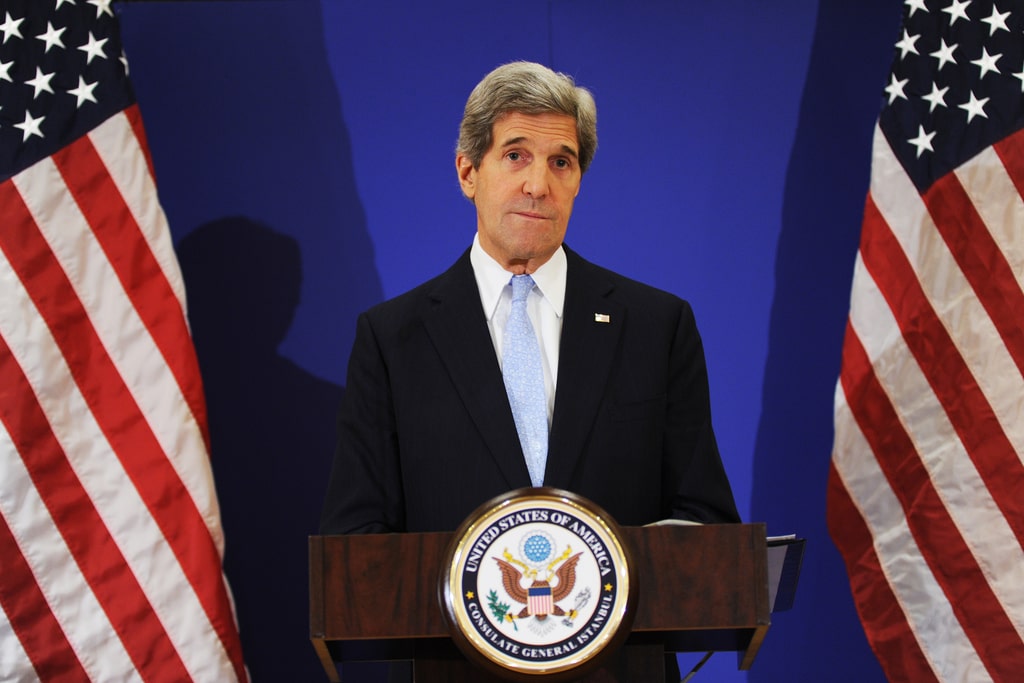 US climate envoy in shanghai for climate talks
US climate envoy in shanghai for climate talks
U.S. climate envoy John Kerry is in China for talks on Thursday, as the two countries look forward to cooperate over the environment despite being at loggerheads on other fronts.
This trip is important as it lies shortly ahead of U.S. President Joe Biden's climate summit of world leaders.
Biden's virtual summit will take place next week, to which the U.S. President has invited Russian President Vladimir Putin and Chinese President Xi Jinping.
Beijing has so far not committed to President Xi's presence at the summit.
The U.S. and China are the biggest carbon emitters in the world and both have decided to set targets to become carbon neutral in times to come. China has unveiled its plan to achieve the set goal by 2060, but analysts warn that hefty reliance on coal and less short-term targets could make it difficult.
The trip is important as it marks the highest-level trip to China as far as Biden's administration is concerned. Kerry's visit is deemed as a chance to set aside political tensions and shift focus on areas of possible climate cooperation. 
His visit comes at a time when agitations are heightened over trade, human rights, and China's territorial claims at Taiwan and the South China Sea.
Related Posts
This visit is aimed to boost cooperation on climate change and debate on views on the United Nations climate change conference 2021, known as COP26.
As per media reports, Kerry is set to meet China's top climate negotiator, and veteran diplomat Xie Zhenhua.
Officials expect that UN-led climate talks set to take place in Glasgow at the end of the year will also be discussed.
After talks in China, Kerry is scheduled to travel to Seoul, South Korea. No media events are planned, as per the US Embassy in Beijing. before Kerry heads to Seoul.