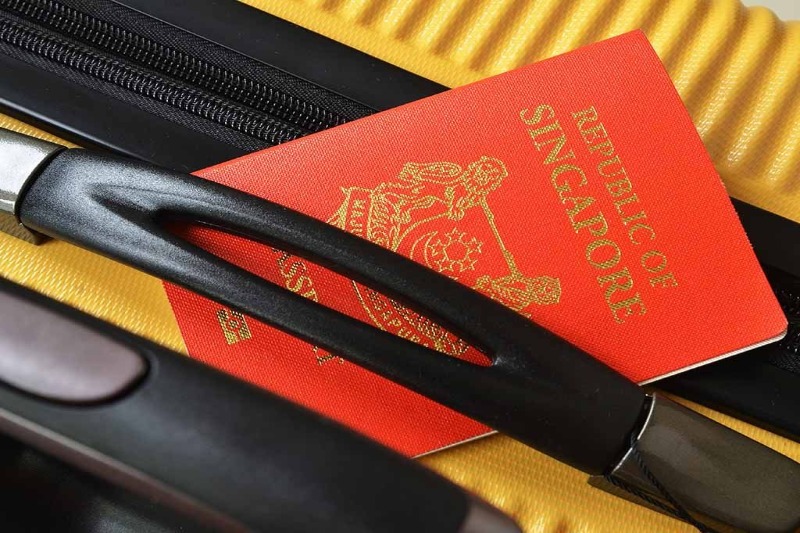 singapore passport 2nd most powerful internationally after japan
Singapore passport 2nd most powerful internationally after Japan
Second on a list of the most powerful passports in the world, the Singaporean passport allows visa-free admission to 192 countries.
IATA's exclusive and official Henley Passport Index data shows that this is the case, according to Henley Passport Index's most recent results (IATA).
Per Henley & Partners, Japan's passport has been named the best for visa-free travel to 193 countries, while Singapore is tied with South Korea for second place (Jul 19).
Both Singapore and Japan's passports allow users to travel visa-free to 192 countries, making them the most powerful passports in the world last October.
Germany, which last year shared second position with South Korea, fell to third this year.
"More cut off from the rest of the world than ever before," Henley & Partners stated in a press statement.
According to the firm, sanctions, travel bans, and airspace closures have prevented Russian nationals from traveling to all but a few Asian and Middle Eastern countries.
Vladimir Putin's Russian passport is ranked 50th on the index, and it has an overall score of 119.
At number 35 on the list of most visa-free passports, the Ukrainian passport allows its holders to travel to over 140 countries without having a visa beforehand. This is a rise from last year's position of 38.
Related Posts
"While Russia's passport holders face stringent restrictions, Ukrainians displaced by the invasion have been given the right to live and work in Europe for up to three years under an emergency plan in response to what has become Europe's biggest refugee crisis this century," said Henley & Partners, an international consulting firm.
Invasion of Ukraine by Russia began on February 24. Since then, thousands of people have been slain, cities have been damaged, and millions have been displaced.
There is a "high association" between passport power and peace, according to Henley & Partners' newest Passport Index results when compared to the global peace index.
A passport "will have an impact on the kind of welcome you will receive, where you may go, and how safe you will be when you get there," said Mr Stephen Klimczuk-Massion, a fellow at Oxford University's Said Business School, in light of the COVID-19 pandemic, the ongoing Ukraine crisis, and inflation.
It can even be a matter of life and death depending on the relative strength or weakness of a certain national passport, according to the expert.