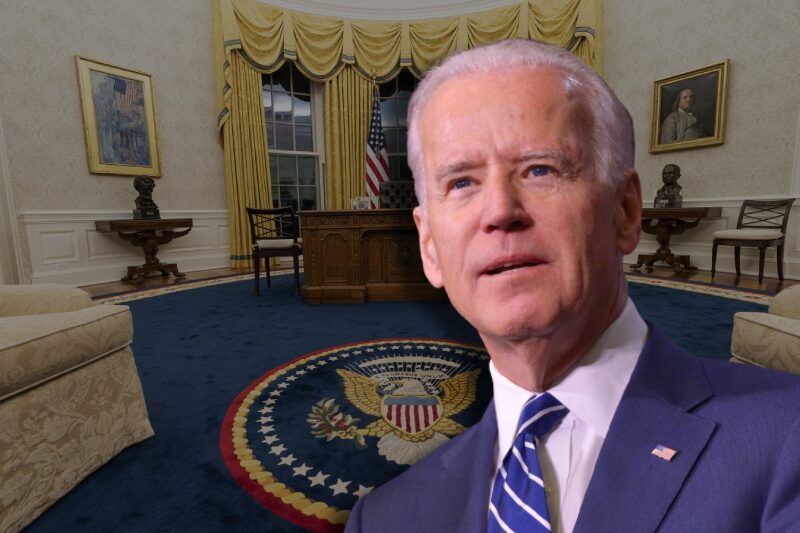 Republicans draw 'red line' in negotiations with Joe Biden on an infrastructure package
Republicans draw 'red line' in negotiations with Joe Biden on an infrastructure package
On Wednesday Republican leaders met President Joe Biden to negotiate on a massive infrastructure package. They called an increase to corporate taxes a "non-starter" and mentioned that they're only willing to pay for physical infrastructure costs, which includes the construction of roads, bridges, airports and broadband expansion. The meeting continued for 90 minutes where Biden heard opinions of "Big 4" legislative leaders from both chambers including Republican Senate leader Mitch McConnell and House Republican Leader Kevin McCarthy.
However, the meeting did not reach any conclusion, as Biden seeks more than $4 trillion in spending. His $2.3 trillion American Jobs Plan will cover $400 billion for caregiving for seniors and the disabled, $200 billion in the expansion of electric vehicles, research and manufacturing and other investments on top of traditional infrastructure. Alongside, he is also aiming at $1.8 trillion as an investment in families and children. The Senate Republicans recently countered with a narrower $568 billion infrastructure counter-proposal to Biden's plan.
Related Posts
His plan of investment of $1.8 trillion further includes funds for preschool and community colleges and create new subsidies for child care, offer free community college nationally, provide paid family and sick leave. He believes that this plan would make a permanent boost in child tax credits. He also mentioned to the reporters that he came encouraged to put his proposal to the meeting. He wanted to assert a way out without burdening middle class and working-class people to pay an exorbitant amount in a child's education and self-care. On the other hand, McCarthy and McConnell went into the meeting after criticizing Biden's infrastructure and family plans. They view this plan as a tax hike on businesses, investments and higher-income people. Answering their statement, Biden clarifies that the huge bills must be paid for through revenue increases.
Last week, Joe Biden stated that he is willing to compromise, but not ready to the deficit the spend. He often claims that he can broker bipartisanship on the bills despite pushing his $2 trillion COVID relief package through Congress without a single vote received through Grand Old Party (GOP).