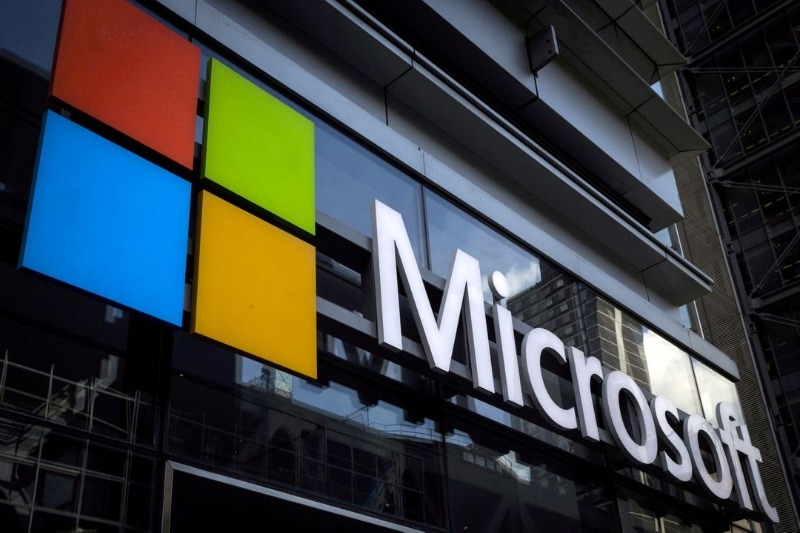 microsofts revenue prediction calms markets
Microsoft's revenue prediction calms markets
As a result of Microsoft Corporation's projection that revenue for the current fiscal year would increase by double digits, the company's shares increased by 5% on Tuesday, July 26. This growth was driven by demand for cloud computing services.
It comes at a time when investors are bracing themselves for an economic slowdown, with inflation rising and consumers slashing spending. The solid prognosis demonstrates that Microsoft continues to benefit from the transition to hybrid work arrangements that was driven by the epidemic.
According to Bob O'Donnell, an analyst for TECHnalysis Research, Microsoft's forecast demonstrates that companies continue to transfer more business and work online despite the poor economic trends that have been observed.
Regarding the outlook, he stated, "I don't think it's unique to Microsoft. Because Microsoft is involved in such a diverse range of enterprises and because the company's software and computing services are so essential to the operations of businesses, Microsoft is in an extremely advantageous position."
Microsoft's performance for the fourth quarter amounted to a minor miss, which was caused by a stronger dollar, slower sales of PCs, and reduced advertiser expenditure. Despite the favorable projection for the fiscal year starting July 1, Microsoft's results for the fourth quarter amounted to a slight miss.
According to Microsoft's general manager of investor relations, Brett Iversen, the company had its best quarter for its cloud division, with record bookings for its cloud service named Azure.
Azure's growth was only 40 percent, which was lower than the 43 percent analyst projection that Visible Alpha had calculated. If you take into account issues like foreign exchange, the increase was 46%. According to Refinitiv, the company's overall Intelligent Cloud segment reported a revenue increase of 20 percent to $20.9 billion, which was higher than the average Wall Street projection of $19.1 billion.
It was anticipated that the Intelligent Cloud segment would bring in between $20.3 billion and $20.6 billion in revenue for the first quarter ending on September 30, with the upper end being somewhat over what experts had anticipated.
According to CEO Satya Nadella, "We are seeing greater and longer-term commitments," and the company also scored a record number of transactions of $100 million or more and $1 billion or more during this quarter. "We have more data center regions than any other provider, and over the course of the next year, we will build ten additional locations."
Related Posts
Because over half of its revenue comes from markets outside the United States, Microsoft is susceptible to the negative effects of a strengthening dollar. Because of this, the company revised downward both its profit and revenue projections for the fourth quarter in June. This year, shareholders of the corporation with headquarters in Redmond, Washington have seen their investment shrink by almost 25 percent.
The US dollar index increased by more than 2 percent in the quarter that ended in June and by over 12 percent so far this year, in contrast to a decline of 1 percent during the same time period a year earlier.
According to Iversen's comments to Reuters, the growth in the company's annual revenue of 12 percent would have been 4 percentage points higher if not for the stronger dollar. The revenue for the fourth quarter decreased by around one billion dollars due to three primary issues.
The impact of foreign exchange on revenue was over $600 million lower than expected. The revenue of Windows OEM was reduced by more than $300 million as a result of the downturn in the PC market. And a slowdown in advertising spending reduced revenue for LinkedIn, Search, and news advertisements by more than $100 million.
According to John Freeman, vice president of equity analysis at CFRA Research, "With Microsoft being the size that they are, it's hard for them not to reflect the entire economy. With Microsoft being the size that they are," We are experiencing inflation, which will undoubtedly have a chilling effect on consumer demand.
According to the firm, declining customer demand had an additional negative impact on gaming revenue, which dropped by 7 percent year-on-year due to a reduction in Xbox hardware, content, and services. As a result of losses in first-party content, it is anticipated that it will fall in the low to mid single digits during this quarter.
The company's sales for the fourth quarter was $51.87 billion, compared to $46.15 billion during the same period in the previous year. According to statistics provided by Refinitiv IBES, analysts had anticipated revenue of approximately $52.44 billion on average.