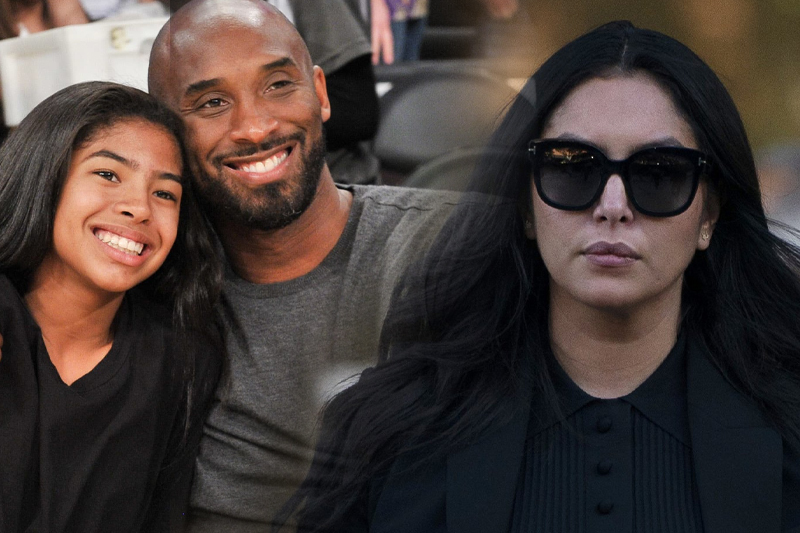 kobe bryants widow vanessa awarded 16m in trial over crash photos
Kobe Bryant's widow Vanessa awarded $16m in trial over crash photos
Kobe Bryant's widow, Vanessa Bryant was awarded $16 million in damages, as part of $31 million jury verdict on Wednesday against Los Angeles County for firefighters and deputies sharing raw photos of the site of helicopter crash that had killed the NBA superstar, their 13-year-old daughter Gigi and other victims killed in 2020.
The nine jurors unanimously agreed with the appeal of Vanessa Bryant and her attorneys that the crash site photos invaded her privacy and caused extreme emotional distress. After a deliberation by jury that lasted for 4 and half hours, the verdict was reached on Kobe Bryant Day – celebrated in Los Angeles on August 24 as it represents his jersey numbers, 8 and 24.
The trial, that went on for 11 days, was an emotional time for Vanessa who had lost her husband and young daughter. She had testified tearfully during the trial, compounding the emotional distress and raw grief that she still has. "I live in fear every day of being on social media and these popping up," she testified. "I live in fear of my daughters being on social media and these popping up."
Keep Reading
Vanessa's co-plaintiff Chris Chester, whose wife and daughter were also among the nine people who were killed in the crash, was awarded $15 million in damages. "We're grateful for a jury and a judge who gave us a fair trial," said Chester's lawyer Jerry Jackson.
After the verdict was announced by jury, Vanessa Bryant posted a photo of herself, Kobe Bryant and Gigi on Instagram. "All for you!" the caption read. "I love you! JUSTICE for Kobe and Gigi!"
The pictures of crash site were shared between employees of LA county's sheriff and fire departments. They were then passed on to their spouses and close acquaintances.
Kobe Bryant, the former Lakers star and five-time NBA champion, and member of the celebrated Basketball Hall of Fame, was traveling with his daughter Gianna and seven others to a youth basketball game when their helicopter crashed into hills in Calabasas west of Los Angeles on fateful day of January 26, 2020.