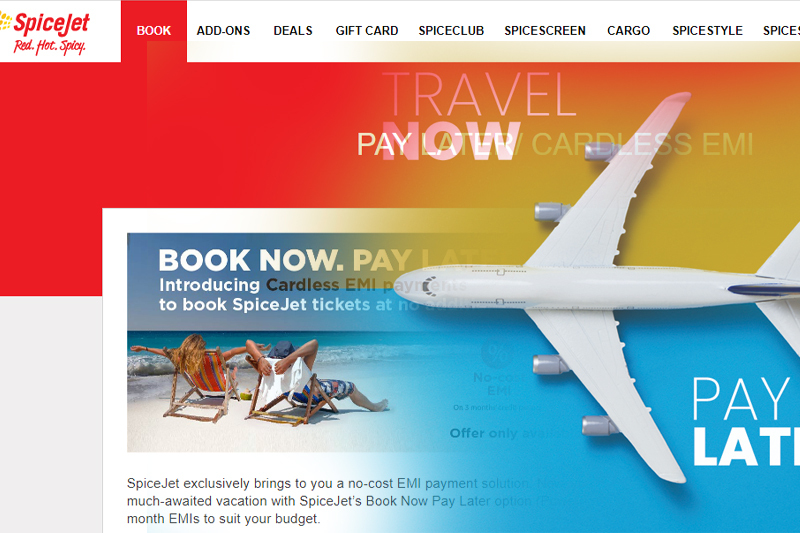 what is the new travel fad that indian travelers are swearing by
What is the new travel fad that Indian travelers are swearing by?
As the restrictions related to Coronavirus pandemic are being eased out globally, travel and tourism is gearing back to pre-pandemic era. Hospitality industry is witnessing upward exponential growth after a significant drought for two long years in once booming industry. People are desperate to move around and the tourism and aviation industry couldn't be more excited about it.
As both domestic and international traveling is recording a surge, rising inflation and increase in costs of airfare have presented as a hiccup for travelers. Tapping the market requirement, travel companies and payment partners have come up with a brilliant idea – "Buy Now, Pay Later". These schemes allow travelers to enjoy traveling without burning a hole in their pockets – they can pay for the travel in easy EMIs. These attractive loan schemes also provide an opportunity to people make traveling possible for out of budget destinations.
Keep Reading
The "Buy Now, Pay Later" travel schemes provide the travelers with option to pay the expenses in easy EMIs over a fixed period of time, with minimum or zero interest. The travelers have an option to pay off the travel plan through a travel website or directly from a loan provider. These payments can be deducted in through automated mode, in which the traveler has to provide debit card or bank details. Interest rates are calculated depending on the plan or offer from the travel loan provider or travel companies.
Himank Tripathi, Industry Veteran in the Hospitality & Tech space said, "The travel industry is witnessing a fast-paced growth as the travel sentiments are very positive where people are keen to travel to their favourite destination without any delay. This is where BNPL(BuyNowPayLater) has emerged as a new trend showing a growth of more than 25% compared to last year. All the key airlines, OTAs and banks have come forward with their aggressive plans in that direction. Mostly driven by international travel, newlyweds and small families are driving this BNPL phenomenon. Furthermore, this BNPL will continue to grow as the outbound traffic from India will surpass $42 Billion in the next two years."