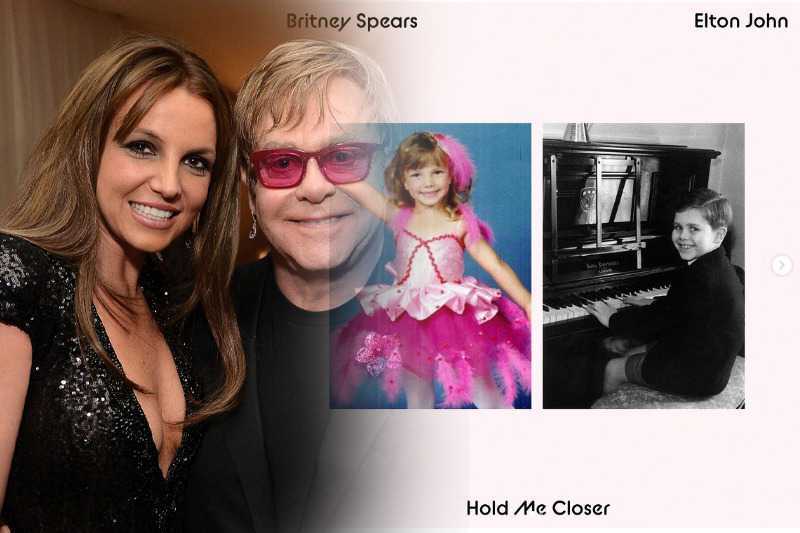 hold me closer britney spears comeback duet with sir elton john
Hold Me Closer: Britney Spears 'comeback' duet with Sir Elton John
Britney Spears is back. Her new music has released since 2016 after she was released from a conservator ship that had rendered a control over almost every aspect of her life. 'Hold Me Closer' is Britney's duet with Sir Elton John that has hit streaming sites on Friday, marking her return to music after a break of six years.
"It's pretty damn cool that I'm singing with one of the most classic men of our time," she said ahead of the release about collaboration with most respected musician in the industry Sir Elton John. "I'm kinda overwhelmed… it's a big deal to me!" The song includes three of Sir Elton's classic hits – Tiny Dancer, The One and Don't Go Breaking My Heart.
Sir Elton John is equally ecstatic of the release and his collaboration with Spears, an artist who he has admired since day one. "She just put out incredibly brilliant records," he says. "She sang and danced so beautifully." The two had first met at his Aids foundation Oscars viewing party in 2013, and he remembers her to be "lovely – adorable".
Keep Reading
In an interview with The Guardian, Sir Elton said it was the idea of his husband, David Furnish, to put Spears on the track. "She sang fantastically," he said. "Everyone was saying they don't think she can sing any more. But I said, she was brilliant when she started so I think she can. And she did it, and I was so thrilled with what she did."
"She truly is an icon, one of the all-time great pop stars and she sounds amazing on this record. I love her dearly and am delighted with what we've created together," Sir John said.
Spears was released from the controversial conservatorship last November, that had largely controlled almost every aspect of her life for the last 13 years. This means that Spears can now take control of her personal life, career and finances. Her fans have since then been waiting for her comeback, but the pop star was reluctant to take the leap. "People have no idea the awful things that were done to me personally," she wrote. "And after what I've been through, I'm scared of people and the business!"