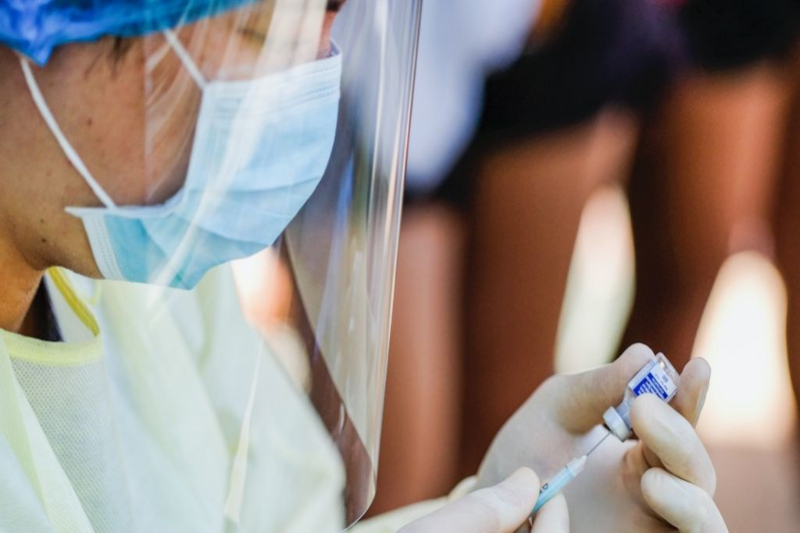 philippines covid19 vaccine
Philippines face a shortage of vaccine supplies as mass immunisation halts
A delay in deliveries of COVID-19 vaccines to the Philippines has made some cities in the capital region close vaccination sites, hindering Manila's aims to ramp up its immunisation run.
So far, only 4.5 million of the promised 7 million doses of COVID-19 vaccines have been delivered. Head of the government's vaccine procurement programme, Carlito Galvez, told this to the DZMM radio on Wednesday.
Presidential Spokesperson Harry Roque Thursday appealed to the public for understanding while assuring them that soon the country will have ample supply in the coming months and the whole of the population will be vaccinated.
The overall vaccination programme by the government has been heavily mismanaged as it didn't make any classification on the basis of age. The delay has come just as the government announced to open up vaccinations to about 35 million people working beyond the vicinity of their homes, to halt COVID-19 transmission and open the economy up.
Mayor of Quezon City, Joy Belmonte, said several vaccination sites in her city were being closed forcibly because of "erratic" supplies.
Ever since the start of the coronavirus, doctors have warned that people are not taking the SOPs into account. The government has also not been very strict with the restrictions and now the residents are said to be paying the price. People, for most of the time, questioned whether the pandemic was actual or "just a money-making venture".
Some mayors allowed the reopening of cockfighting arenas, a place for gambling and mass gatherings. Furthermore, few Catholic priests also subtly encouraged people to attend Sunday masses in person, despite directions of church attendance being limited to half of the maximum capacity.
Related Posts
In fishing villages and farming communities, residents have been seen practising their usual habits – hanging out, walking around in the neighbourhood or playing billiards and basketball – mostly maskless.