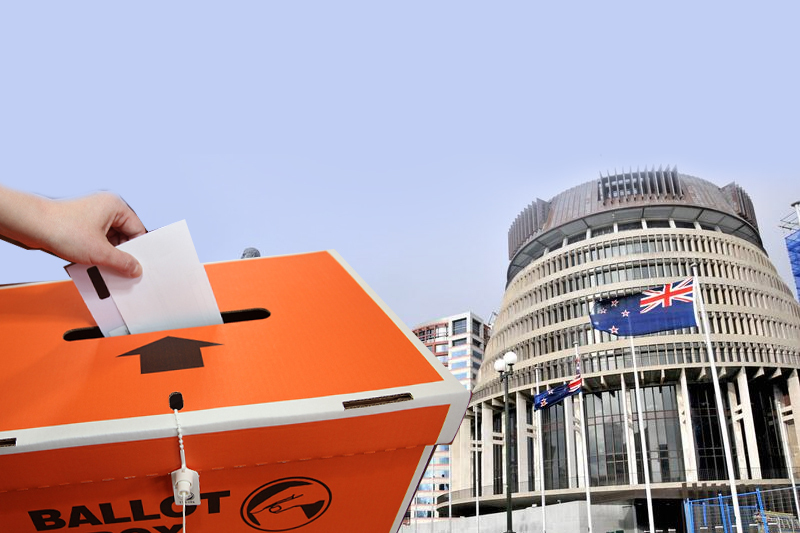 jacinda ardern assures to lower voting age to 16 after new zealand courts discriminatory decision
Jacinda Ardern assures to lower voting age to 16 after New Zealand court's discriminatory decision
Following a landmark decision by the supreme court of New Zealand that rules existing voting age of 18 years as discriminatory and violation of human rights of young people, Prime Minister Jacinda Ardern has assured that the government will draft a legislation to change the voting age to 16 years. "It is our view that this is an issue best placed to parliament for everyone to have their say," Ardern said on Monday as she shared of personally supporting the age to 16.
The ruling by Supreme Court on Monday ended a two year long case that was brought by group of young rights campaigners, called "Make It 16", who forwarded the argument that "younger people should be able to vote on issues such as the climate crisis, which will disproportionately affect them and their futures". With the ruling there is now an added pressure on the parliament to bring in the much needed change to voting structure in the country.
Keep Reading
"This is history," said the Make It 16 campaign's co-director, Caeden Tipler. "The government and parliament cannot ignore such a clear legal and moral message. They must let us vote."
"Three years ago, we saw school strikes for climate … and there was a sort of global shift towards: how do we give young people more of a say and more of a way to make change on a large scale? Voting was one of those ideas," said Sanat Singh, Make it 16's co-founder. The campaign by the group was launched shortly after widespread school strikes were conducted by teenagers for climate action.
However, the legislation has big challenges ahead – changes to electoral law in New Zealand require 75 per cent support in parliament, so a change would require the support of both Labour and the opposition National party to become law, underlines The Guardian. The centre-right National party of New Zealand said after the ruling,"Many other countries have a voting age of 18, and National has seen no compelling case to lower the age."