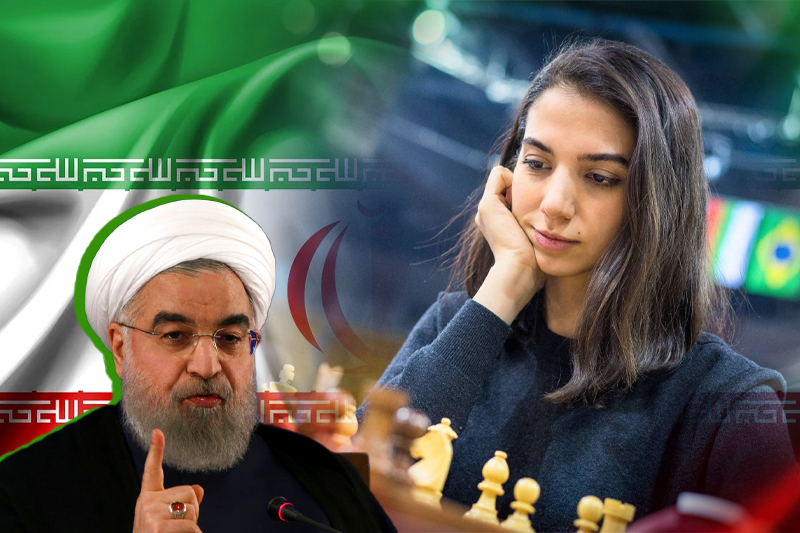 iranian chess player competes without hijab abroad warned not to return home
Iranian chess player competes without hijab abroad, warned not to return home
Iranian chess player Sara Khadem made headlines last week for completing in FIDE World Rapid and Blitz Chess Championships in Almaty, Kazakhstan, without a hijab. She arrived in Spain on Tuesday after receiving what a source familiar with the developments said were multiple calls from Iran warning her against returning home.
The source also mentioned threats her parents and relatives have been receiving lately from the authorities.
It was revealed last week in a report from the Spanish newspaper El Pais that the 25-year-old player had decided to move to Spain with her family – husband and child – due to fear of retaliation. Reports suggest the couple owns a house in the country. But, so far, it's unclear whether they have already obtained a residency in Spain, or are planning to seek asylum.
Since the beginning of violent protests in September, Khadem is the latest player to compete without a hijab – a headscarf mandatory under Iran's strict dress codes. The demonstrations were triggered by the death of 22-year-old Mahsa Amini.
Keep Reading
She was arrested last year, on September 13, by the country's morality police for 'improperly' wearing her headscarf, and died three days later while still in police custody. The young woman has died under mysterious circumstances. Eyewitnesses have reported that Amini was severely beaten and that she died due to police brutality, which Iranian authorities have denied.
Mahsa Amini is one of the world's most powerful women who died unaware of her impact. What started on September 16 as a protest against Iran's treatment of women has now turned into a revolutionary movement demanding regime change.
These anti-government protests, currently recognised throughout the world, have been described as more widespread than the protests in 2009, 2017, and 2019. As acts of protest, some female demonstrators removed their hijab or publicly cut their hair. Unfortunately, at least 476 people had been killed by Iranian security forces by December 2022, Iran Human Rights has reported.