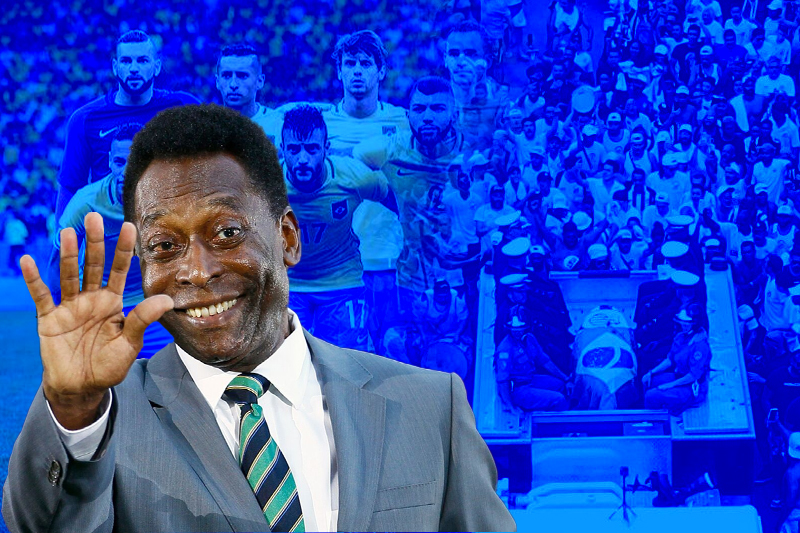 brazil footballers fail to show up to peles funeral draw flak
Brazil footballers fail to show up to Pelé's funeral, draw flak
Hundreds of thousands of Brazilians waited for hours on Monday to bid farewell to the recently deceased soccer legend. But some of the country's best-known footballers failed to attend ceremonies, and have drawn furious backlash from fans and pundits.
In fact, only a handful of Brazil's World Cup winners made the trip to pay homage. Neymar da Silva Santos Júnior, Ronaldo Nazario, Ricardo Kaká, and several others have been singled out for criticism.
The country's newly elected president Luiz Inácio Lula da Silva also flew in from Brasilia.
"At the very least it shows a lack of respect," former Brazil midfielder José Ferreira Neto said. He appeared early on Tuesday morning to pay tribute to the legend and was preceded by a host of dignitaries, including FIFA president Gianni Infantino.
Keep Reading
Pele, labelled "the greatest" by FIFA, bought his 200-square-meter mausoleum 19 years ago inside the Memorial Ecumenical Cemetery, considered the tallest cemetery in the world. The building has a total area of 40,000 square meters, and also features a restaurant, a chapel, a car museum, a fish pond, and an aviary.
"[It] doesn't look like a cemetery," Pele had mentioned in 2003, adding it offered him a sense of "spiritual peace and tranquility".
He will be buried on the ninth floor of the high-rise building overlooking the Santos pitch that made him popular. "The King" is said to have chosen the floor to pay tribute to his father who wore the number nine shirt as a footballer.
Pelé was an extraordinary footballer, and his final resting place will be exceptional too. The cemetery will feature a huge replica stadium with artificial turf.