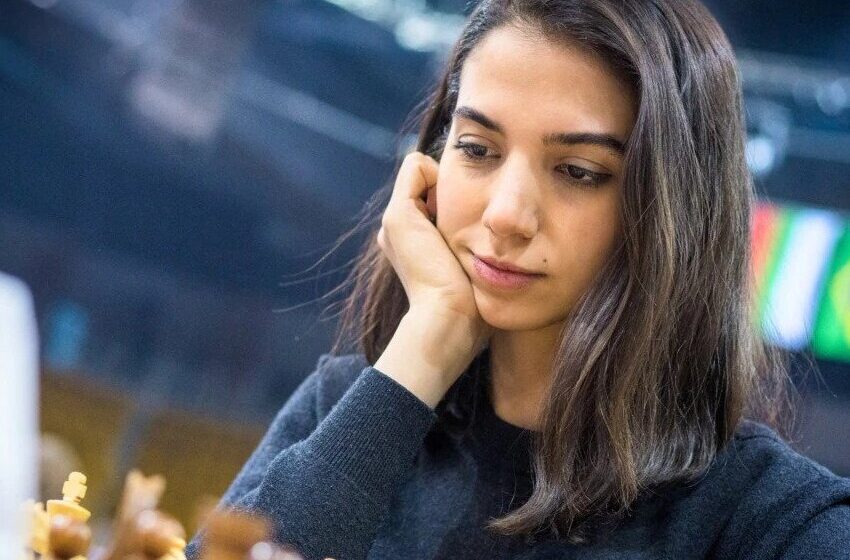 iranian chess players compete without hijab
Iranian chess players compete without hijab
Two Iranian chess players played in an international competition without wearing a headscarf, a move that has been seen by some as a form of protest.
Sara Khadem and Atousa Pourkashiyan were seen participating in the Fide World Rapid and Blitz Chess Championships in Almaty, Kazakhstan, on Tuesday without adhering to Iran's clothing rules.
The murder of 22-year-old Mahsa Amini in police custody in September, after she was seized for reportedly wearing her hijab "improperly," ignited more than three months of demonstrations in Iran.
Khadem, 25 years old, also known as Sarasadat Khademalsharieh, is a rising chess star in Iran.
Pourkashiyan, age 34, is a six-time Iranian chess champion. Neither player has made a public statement on their look or released images of themselves without headscarves on social media.
Keep Reading
Since the outbreak of protests in September, a number of Iranian athletes have appeared to demonstrate sympathy with the country's protestors. In October, rock climber Elnaz Rekabi participated in a competition in South Korea without wearing the required headscarf. Upon her return to Tehran, protesters greeted her as a hero.
However, a few days after her competition, Rekabi posted on her Instagram account that she had mistakenly removed her hijab and apologized for any distress she had caused.
In protest, Iranian actresses have also removed their hijabs. Mahdi Kouhyan, a member of the House of Cinema organisation, stated on 4 December that forty film industry executives had been detained.
According to Amnesty, Iranian authorities are seeking the death penalty for at least 26 individuals in what it calls "sham trials designed to intimidate those participating in Iran's popular uprising."
All individuals facing death sentences were denied the right to a proper defense and access to attorneys of their choosing, according to the report. According to rights groups, defendants have been forced to rely on state-appointed attorneys who provide inadequate representation.
Human Rights Activists News Agency, an Iranian rights group, reported last week that 506 protesters, including 69 minors, had been killed. According to the report, 66 members of the security forces were also killed. In addition, it was reported that as many as 18,457 demonstrators were arrested.
According to officials, up to 300 individuals, including members of the security forces, have died as a result of the turmoil.