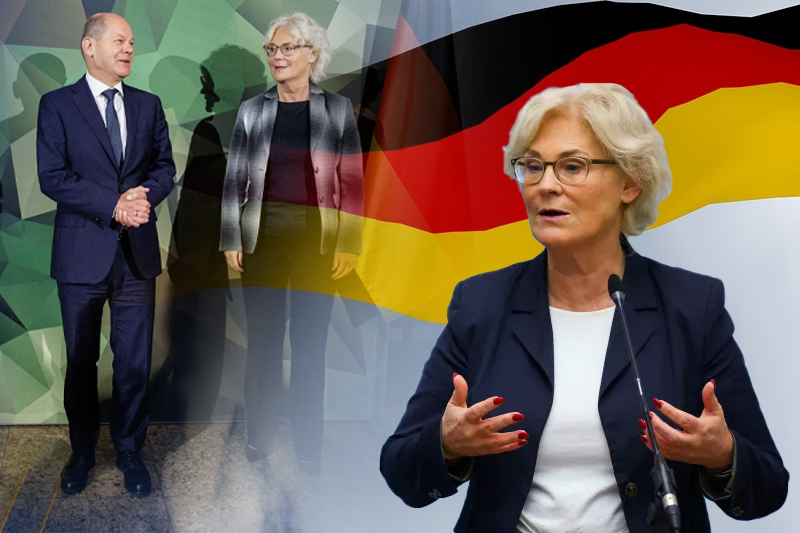 German defence minister resigns amid blunders and criticism
German defence minister resigns amid blunders and criticism
Germany's much-criticised Defence Minister Christine Lambrecht formally announced her resignation on Monday, following a series of blunders and PR disasters.
Lambrecht, a member of Chancellor Olaf Scholz's Social Democrats (SPD), was widely criticised for failing to improve the country's notoriously ill-equipped armed forces, despite the provision of €100 billion for that task following Russia's invasion of Ukraine.
Her resignation comes as Berlin experiences rising pressure to allow the delivery of German-built battle tanks to Ukraine. Lambrecht was recently mocked for her announcement that Germany would deliver 5,000 military helmets to the war-torn nation as "a very clear signal that we stand by your side." She also came in for criticism when it was revealed that she used a military helicopter to take her son on a trip.
Keep Reading
But it was an awkward New Year's video message on her own private Instagram account that undermined her support within political circles and triggered widespread contempt. In her message, Lambrecht mentioned the deadly war in Ukraine with the sound of fireworks in the background.
Scholz has accepted her resignation, which comes at a sensitive moment as the chancellor faces mounting pressure to make another significant step forward in German military aid to Ukraine by agreeing to deliver Leopard 2 battle tanks. Germany has offered Ukraine substantial support in recent months but critics have long complained of Scholz's perceived hesitancy to step up aid.
The chancellor would soon propose a successor to the country's president, a government spokesperson said on Monday. It is not yet clear who will succeed Lambrecht, but candidates being suggested in the German media include Social Democratic Party leader Lars Klingbeil, long-time Labor Minister Hubertus Heil, and Eva Högl, the German parliament's defense commissioner. Scholz will be hoping that his new appointment will offer some stability to the Defence Ministry.