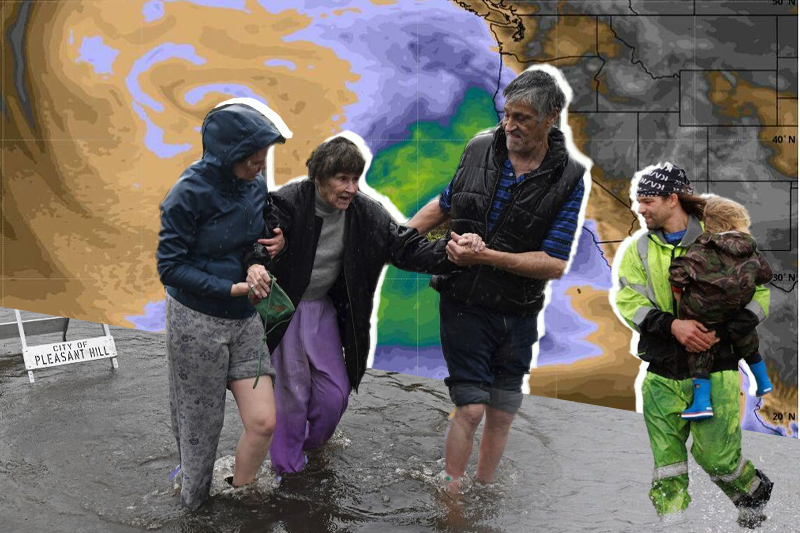 California hit with a final round of storms, weather expected to improve soon
California hit with a final round of storms, weather expected to improve soon
US's most populous state has been hit by a final round of storms, introducing more rain and snow to a region already reeling from torrential rain, deadly flooding, heavy snowfall, and at least 19 deaths. A once-in-a-generation deadly "parade of storms" has been wreaking havoc on the state in recent weeks, flooding communities and forcing thousands to evacuate. The scale of the destruction is still not completely clear.
But there is hope. The weather should improve this week and according to the National Weather Service (NWS), drier weather should arrive on Tuesday.
President Joe Biden declared a major disaster in California on Saturday night. Almost 25 million Californians were recently under flood watch. Over 11,000 homes, according to poweroutage.us, were without power on Sunday and 30 to 91 centimeters of new snow fell in parts of the Sierra Nevada range over the weekend.
Keep Reading
Between 26 December and 9 January, several parts of the state experienced up to six times more rain than usual, the NWS has confirmed. Last week, parts of Santa Barbara received over 16 inches of rain in a couple of days. The wet weather has lashed San Francisco, Santa Cruz, and other coastal cities, cutting power to thousands of homes and opening sinkholes in roads. The torrential rain has also raised the water level in rivers across California.
The "parade of storms" is, however, unlikely to have a big impact on the decades-long drought in the region. California is one of the driest states in the US and experts believe only consecutive years of severe wet weather can reverse the drought in the long term. In 2022, California experienced its third year of severe drought and the driest on record.
Nevertheless, the series of storms has also brought temporary relief to the Californians. According to the US Drought Monitor, the severe wet weather appears to have lifted 7% of the state out of exceptional drought conditions.