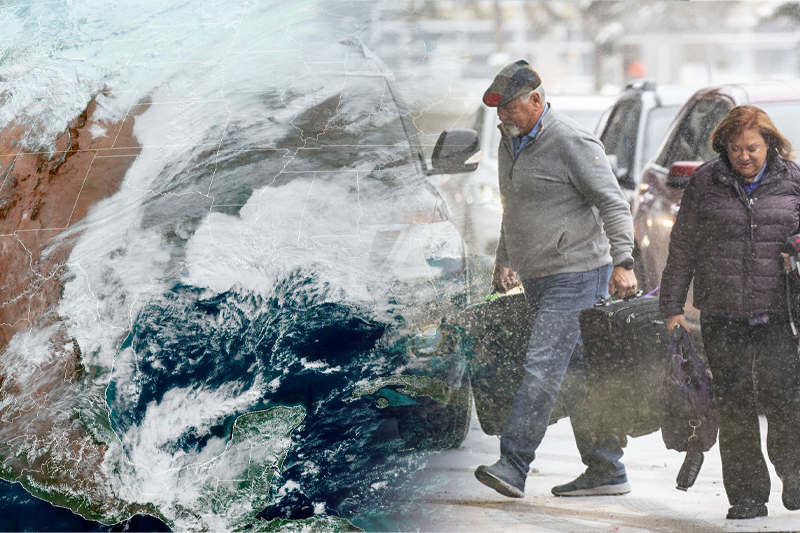 59 died in north america impact of bomb cyclone
59 died in North America: Impact of Bomb Cyclone
The bomb cyclone in the North American region killed more than 59 people. According to news sources, there have been 55 deaths in the United States and a few in Canada.
The North American areas are still under the influence of the Bomb Cyclone and the wind and snow are still falling.
In western New York, and downtown Buffalo, 28n people were killed and this was confirmed by various news sources.
The effect of the Bomb Cyclone is not over yet!
The  National Weather Service of the United States of America said about 4 feet of snow fell in the downtown Buffalo airport on Christmas Eve. And apart from the airport area, there are layers of snow two to three feet high. He also predicted that it could rise to nine meters in some areas by Tuesday.
Keep Reading
People died in the United States
Many people are still stuck in their cars in between the snowfall, rescuers are continuously trying to help them. Many cars, ambulances, trucks, and vehicle of rescuers are also stuck in the snow.
Mr. President also announced emergency funds for New York City. The Federal Emergency Management Agency is tasked with coordinating relief management. Mr. President said in a tweet that he is with those who lost their loved ones this Christmas Eve. They are praying for the families.
After visiting, to city Buffalo-Cathy Hochul said this bomb cyclone is one for the ages!
Scientists are saying that it is due to climate change. Water vapor is like fuel for a cyclone and this is the reason why the storm is getting more intense.