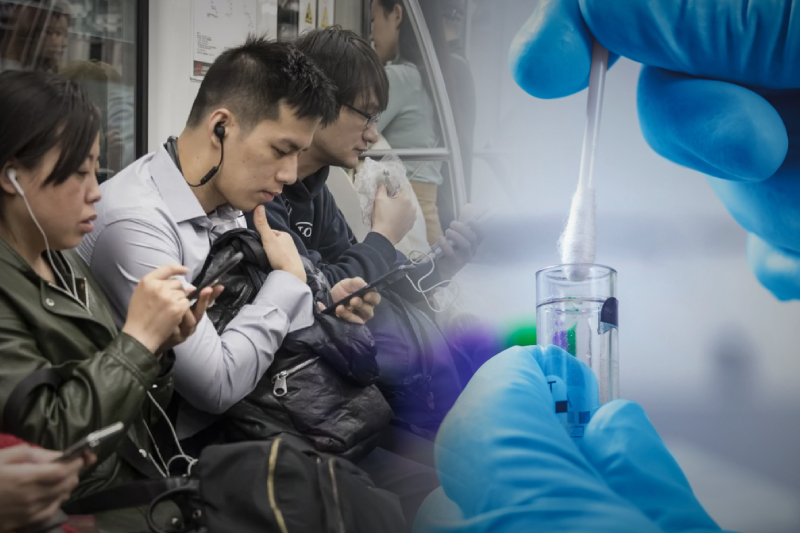 covid 19 new round of mass testing ordered in beijing and shanghai
Covid-19: New round of mass testing ordered in Beijing and Shanghai
Residents in China's Shanghai and Beijing have been ordered to undergo fresh rounds of testing for Covid-19 after new cases were discovered in the two cities. Strict restrictions, on the other hand, are still in place in Hong Kong, Macao and other Chinese cities.
Post strict lockdown, cases continue
Shanghai, that was under a strict lockdown, has only just emerged to little bit normalcy. For weeks, majority of Shanghai's 24 million residents were confined to their homes, but now the new mass testing has raised concerns over return of similar harsh restrictions again.
The latest outbreak in Shanghai, the largest city in China, has been linked to a karaoke parlor. The facility had allegedly failed to enforce Covid-19 preventive measures among its employees and customers, according to the city health commission. "All such outlets have been ordered to temporarily suspend business," the city's department of culture and tourism said.
Lockdown in Shanghai had triggered protests – in person and online – against the extremely stringent restrictions imposed by the government. This had led to extreme food shortages and led to people struggling for medical services.
In Beijing also, the cases spike has been linked to a nightlife spot. The restrictions have been quite mild in Beijing as compared to Shanghai.
Furthermore, in China's northern city of Xi'an, whose 13 million residents were under the country's strictest lockdowns over the winter, are again under some restrictions. The restaurants have been restricted to only takeout services and public entertainment spots have been closed for a week starting Wednesday.
Shanghai has announced only 24 cases of Covid-19 over the past 24 hours, and Beijing has five cases. Anhui announced 222 cases, probably the latest cluster, thereby prompting the inland province of China to order mass Covid-19 testing and travel restrictions in Si county, where the majority of cases have been reported.