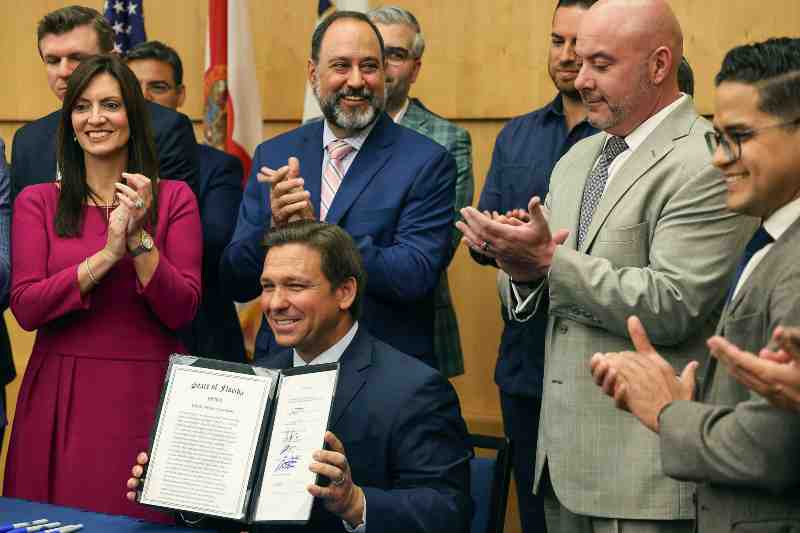 big tech law halted in florida
Big Tech Law Halted In Florida Respects Sanctity Of Tech Companies
A federal judge in Florida has barricaded the law that was to strong-arm the social media businesses in America. Apparently, in May of this year, Florida lawmakers had approved a law that prevented social media giants like Facebook, Twitter, and YouTube from suspending politicians' accounts.
Apparently, Trump's accounts had been suspended after the January 6 attack on the U.S. Capitol. The reasons for this were that his comments and then subsequent propaganda that suited his political agenda were overpowering and influencing the generally negative narrative in the US social media. 
The U.S. District Judge Robert Hinkle granted a preliminary injunction to a lawsuit filed by social media consortium of companies. Calling it a violation of their first amendment right and freedom to conduct business, the Big Tech Law was contested. 
Related Posts
Speaking over the block on this Florida law, the group's president Steve DelBianco at Net Choice said in a statement "We're pleased the court ensured that social media can remain family-friendly by delaying Florida's law from taking effect on July 1. This order protects private businesses against the State's demand that social media carry user posts that are against their community standards. Even better, it lets social media provide high-quality services to their users while keeping them safe from the worst content posted by irresponsible users." Net Choice is a consortium of social media tech companies and e-commerce giants. 
The bill to the law was passed in April by the Republican-led Florida state. It was to come in effect from today but has now been withheld. It passed, it could strong-arm the big techs into heavy penalties and rob them of keeping the social media healthy for public consumption.
The state would have been in a powerful position of doling out penalties of $250,000 a day in fines if any social media chose to ban any state-level political candidates and $25,000 for local candidates.
The law also would have forced social media giants to give users a seven-day notice before they were likely to be banned and give them a chance to change their behavior and resolve the issue on the platform.