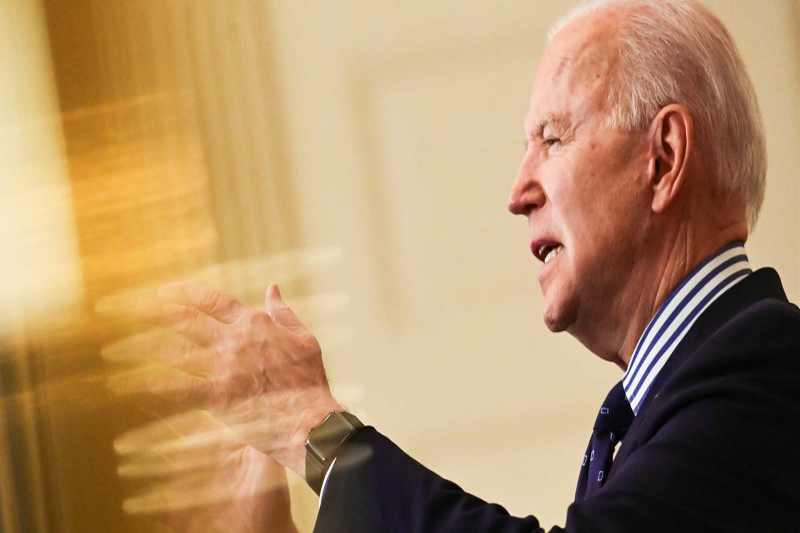 bloody sunday
Biden commemorates 'Bloody Sunday', calls Congress to restore voting rights act
On Sunday, US president Joe Biden calls Congress to restore the Voting Rights Act, which was passed in 1965 after a violent protest in Selma, Alabama also called 'Bloody Sunday'. 
He signed an executive order aiming at assisting to guaranteeing all Americans the right to vote by expanding access to voters' information and registration services.
In 1965, over 600 civil rights activists were violently beaten by state police as they attempted to march for voting rights in Selma, AL. The occasion usually brings thousands of people to Selma for recognizing the 1965 march. The incident shook the entire country and started the support for the Voting Rights Act of 1965.
In 2021, lawmakers honored Lewis, who represented Georgia's Fifth Congressional District decades in Congress, and three other late civil rights pioneers, the Rev. C.T. Vivian, the Rev. Joseph Lowery, and lawyer Bruce Boynton, with wreaths at the bridge. They all passed away last year. 
The online event showed a video film from the 1965 March, cited speakers who present, and showed Birmingham artist Alvin Garrett who sang "It Starts in the Heart." 
Biden stated in a virtual address "Each eligible voter ought to have the option to cast a ballot and have it included in his remarks to Sunday's Martin and Coretta King Unity Breakfast before marking the order". If you have the best plans, you don't have anything to hide, but let people decide.
Biden's signed executive order directs federal organizations to grow access to citizen election information and registrations, pushes updates of the government's Vote.gov website, and approaches the heads of offices to concoct plans to give government representatives time to cast a ballot or volunteers as a nonpartisan poll worker.
Related Posts
Democrats are endeavoring to cement support for House Resolution 1, which addresses every part of the discretionary interaction. It was affirmed Wednesday on a close to the partisan principal vote, 220-210.
Other current and former heads tended to the occasion in online media posts, including former US President Barack Obama. 
"56 years after 'Bloody Sunday', our walk isn't yet ended," he said. There are more strides to be taken; we have to cross many bridges. That's the reason the Obama Presidential Center is intended to respect the honorable people who carried us and inspired the upcoming generations to lead us forward, he added.