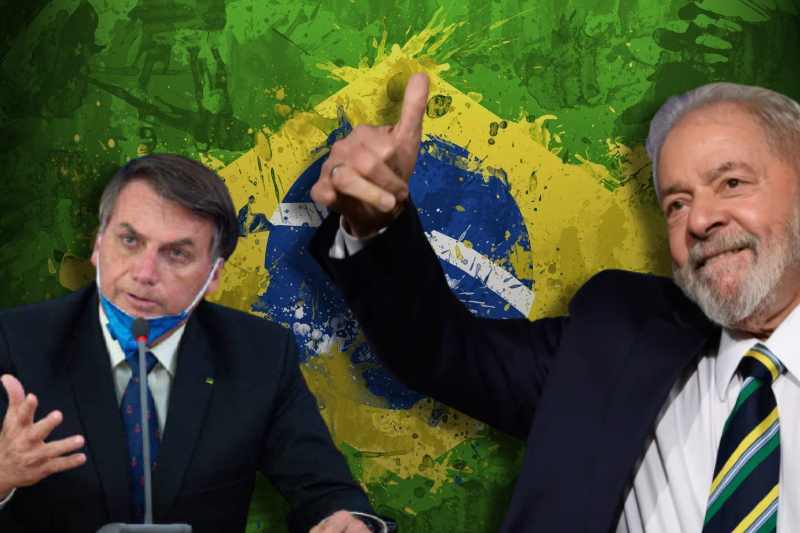 lula's criminal convictions annulled
Lula's criminal convictions annulled, paves the way to challenge Bolsonaro with restored political rights
Former Brazilian President Luiz Inacio Lula da Silva is all set to make a dramatic comeback after a supreme court judge moves to annul multiple criminal convictions against him. With this, the leftist icon will have restored his political rights and thus give a right-up challenge to the current controversial president of Brazil, Jair Bolsonaro. 
Analysts note that this move is a "political bombshell" as Lula is incumbent to challenge Bolsonaro for the 2022 presidential election. Thomas Trautmann, a political observer said, "The election starts today … It's virtually impossible Lula won't be a candidate. In American terms, it's going to be like Sanders versus Trump." 
A leading Brazilian financial newspaper, Valor Economico said, "Lula is back in the game." 
Lula, as he is fondly called, was president of Latin America's leading economy for straight two terms, between 2003 and 2011. His leadership brought in commodity-led growth and poverty reduction in Brazil. The 75-year-old Workers' Party leader was seeking for a third term in 2018 but his dreams were squashed after he was jailed over corruption charges. This paved the way for Bolsonaro's landslide victory in the presidential election. Lula was later released in November 2019 but was stripped off of his political rights. 
Related Posts
Lula has been outspoken about Bolsonaro's controversial leadership amid the Coronavirus pandemic. He has accused far-right leaders of pushing Brazil to "slaughterhouse" with his "reckless" response against Covid-19. In an interview last year Lula had said, "You can be certain the left will be governing Brazil again after 2022. We will vote for someone who is committed to human rights and respects them, who respects environmental protection, who respects the Amazon … who respects blacks and the indigenous. We're going to elect someone who is committed to the poor of this country." 
Social media is flooded with Lula's supporters rejoicing over the development using hashtag #LulaPresidente2022.