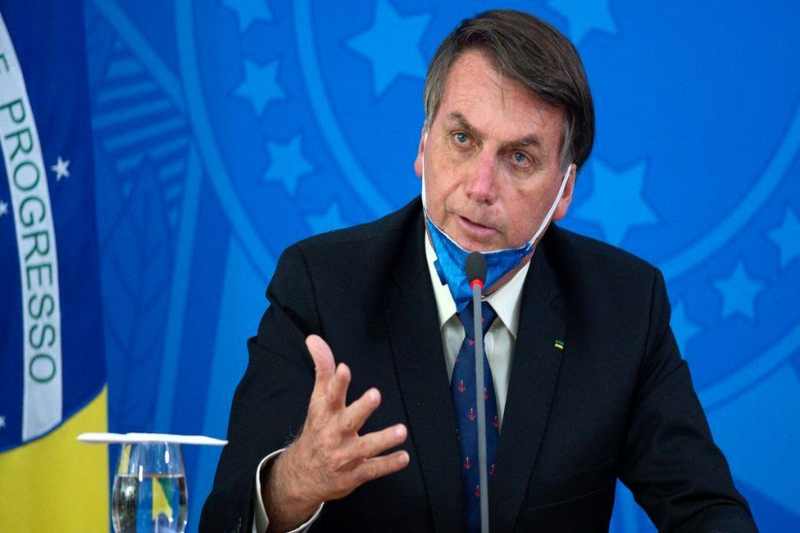 jair bolsonaro
Brazil Spread Of Virus Could Be Detrimental To World Recovery: WHO
As the world is getting its benchmarks and timelines to meet Covid-19 vaccination targets, Brazil is still to have a vaccination strategy in place. As number of cases of infection increase, the country is still at a loss on how to tackle the surging numbers.
Surprisingly the President of the country, Jair Bolsonaro has been advocating for unproven treatments, instead of securing the Covid-19 vaccine. Apparently, Bolsonaro's arm twisting leadership is to be blamed for this. The governors of the various states have 'reluctantly' put together a document that outlines some kind of curb measures to control the surging infection numbers. Its proposed measures includes curfew, prohibition of crowded events and limits on the hours non-essential services can operate.
But the final document was not signed by all the governors, in fear of being frowned upon by the President itself. Also, the document online outlines general measures without any specific solid strategy in place. Hospitals are overflowing with patients and there is no space to look after more.
Most doctors are now overworked and say that this is war like scenario and that the infrastructure is not adept to handle such an ongoing influx of patients. Bolsonaro has been working against the better judgment of the Supreme Court. His stance has been against isolation and lockdown, pushing for the Brazilian economy to remain afloat. In 2020, the Supreme Court had upheld cities' and states' jurisdiction to impose restrictions on activity. But Bolsonaro consistently condemned their moves.
Strangely, measures were relaxed toward the end of 2020, as Covid-19 cases and deaths ebbed, municipal election campaigns kicked off and home-bound Brazilians grew fatigued by quarantine.
Brazil has also been one of the few countries to suffer under the onslaught of the new variant. The P1 variant is known to be three times as transmissible as the original strain. It first became dominant in the Amazonian city Manaus and in January forced the airlift of hundreds of patients to other states.
Related Posts
Even the WHO has said that for the Brazilian country to survive the onslaught, restrictions and then proper health policy and vaccine administering is of paramount importance. But Bolsonaro refuses to budge from his carefree stance. On the flipside the Pfizer- BioNtech vaccine has neutralized the P1 strain. But the dissemination rate in Brazil is very slow, merely 4% of the population having been inoculated with the first dose.
The transmission rate of the new variant is much faster than the original one and has already travelled to 21 of the 26 states of Brazil. One of the reasons behind the slow pace of vaccination is that Brazil has struggled to procure enough doses. President Jair Bolsonaro's scepticism about vaccines has not helped the cause either.