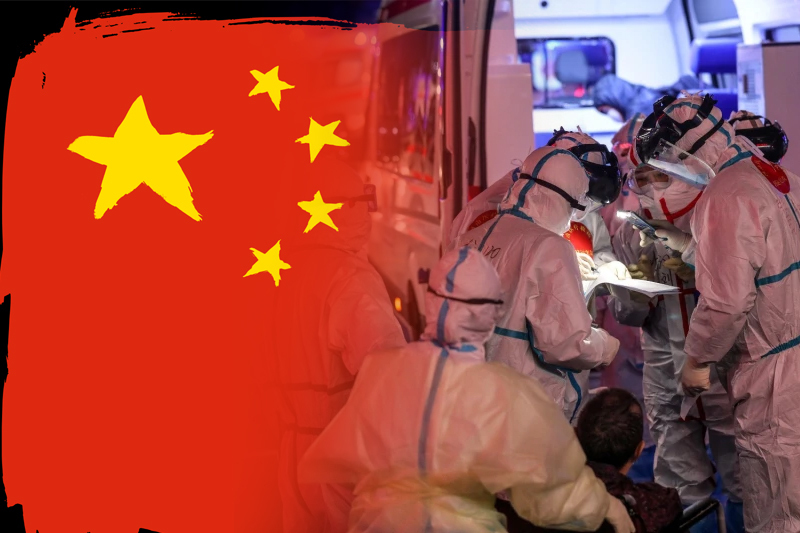 why covid 19 cases are surging in china
Why Covid-19 cases are surging in China
Once again, Covid-19 cases are increasing rapidly in China. Suddenly, hospitals and healthcare centres are filled with patients. However, why are cases increasing in China? What's the reason behind this chaos?
Experts have also warned that China may report more cases in the future. China recently cancelled its Zero Covid-19 policy, under which it adopted massive quarantines, aggressive Covid-19 testing and strict travel restrictions to confront the worst coronavirus crisis. Subsequently, many major Chinese cities started witnessing a spike in Covid-19 cases. The World Health Organisation (WHO) also expressed concern over the situation. The zero-Covid policy also affected the economy and made citizens weary of restrictions.
Another reason for the surge in cases can be the low level of vaccination rate in the country. The vaccination rate is low, especially among the elderly and children.
Various variants of the Covid-19 virus have spread across most countries. However, the high vaccination rate has helped the country fight against Covid-19. The most vulnerable group have received vaccinations in most countries. However, this is not the case in China.
Keep Reading
China adopted aggressive lockdown options to curb Covid cases in the country. It forced people with Covid-19 to go to isolation camps. The country came under intense criticism due to this method. China also imposed stringent travel restrictions for almost three years.
Reportedly, Dr Shahid Jameel from Oxford University, pointed out that China so far has relied on its own vaccines. According to him, that method is not appropriate to save people from Covid-19.
According to WHO, China is not keeping a record of daily Covid cases. Experts said that China did not report the right tally of Covid-19 cases. Beijing reported about 4,000 new Covid infections and few deaths last week, according to experts. Amid this, the National Health Commission announced that Covid-19 would be downgraded to a Class B infectious disease.