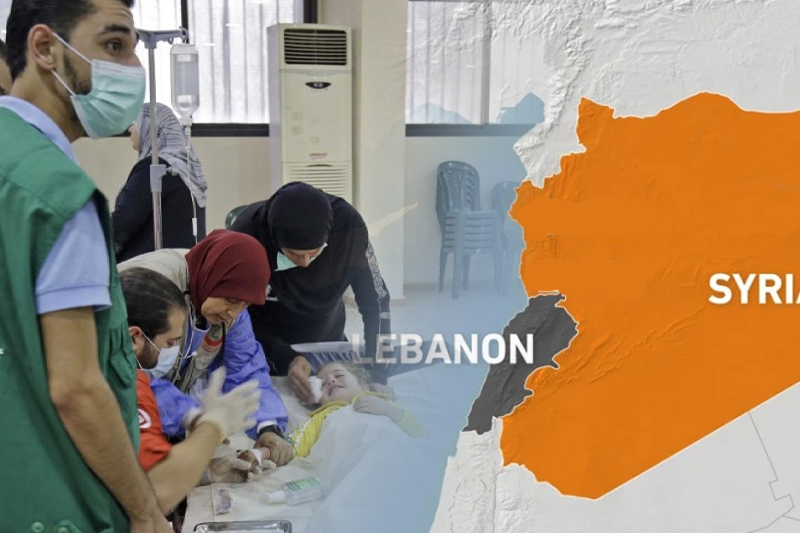 lebanon cholera outbreak a big test for healthcare system
Lebanon: Cholera outbreak a big test for healthcare system
After being reported with the first case of Cholera in October since 1993, it has been a constant uphill crisis for Lebanon, raising concerns from the World Health Organization. The pressure is immense on the already crisis hit country with the cholera outbreak further pushing Lebanon's healthcare system to the brink.
According to WHO and state health agencies, more than 4,000 suspected and confirmed cases of cholera have been recorded so far, with majority cases being among children under 14 years of age. At least 20 people have succumbed to the disease. People get infected with cholera after consuming food or water that is contaminated with a bacteria called Vibrio cholerae. The symptoms include severe diarrhea, and can prove to be fatal if left untreated in few hours. The prime cause is linked to lack of access to clean drinking water and poor sanitary conditions.
Keep Reading
"Cholera is deadly, but it's also preventable through vaccines and access to safe water and sanitation. It can be easily treated with timely oral rehydration or antibiotics for more severe cases," says Dr. Abdinasir Abubakar, WHO Representative. "The situation in Lebanon is fragile as the country already struggles to fight other crises – compounded by prolonged political and economic deterioration."
The first cholera case in Lebanon was detected in the rural northern province of Akkar, according to the Health Ministry, which has become, the epicentre of the cholera outbreak. These areas are along the Syrian border, where a cholera outbreak has caused 10,000 people infected and killed dozens of people, according to the Syrian Ministry of Health.
The United Nations High Commissioner for Refugees (UNHCR) is said to be working with the Lebanese Health Ministry, other UN agencies and NGOs to control the outbreak. "UNHCR is leading the implementation of the national vaccination campaign, on behalf of- and with support from the Ministry of Public Health, to ensure access to the oral cholera vaccine for all populations living in high-risk areas in the country," says Paula Barrachina Esteban, Head of Communications and Spokesperson for UNHCR Lebanon. "The agency is also supporting refugee cholera patients, covering hospital admission cost for severe patients."