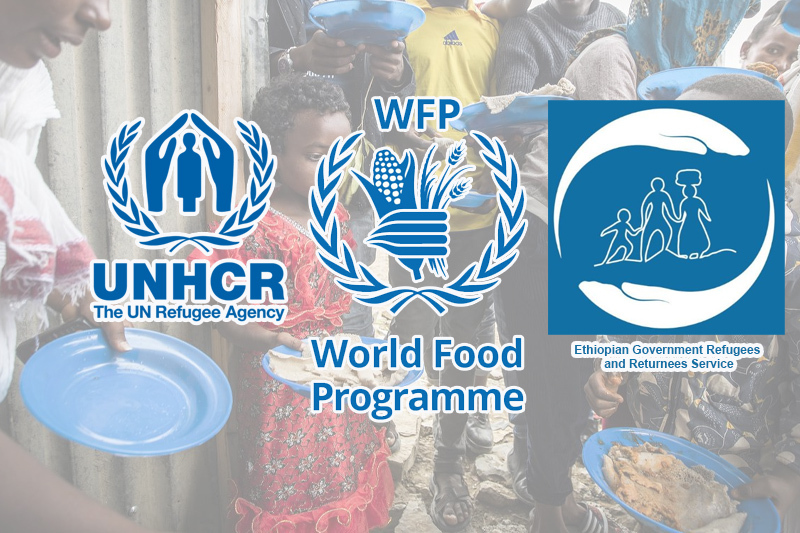 calls for urgent aid to ethiopia amid rising risk of famine
Calls for urgent aid to Ethiopia amid rising risk of famine
UN refugee agency, UNHCR, World Food Programme (WFP), and Ethiopian Government Refugees and Returnees Service (RRS) have made an urgent plea for assistance for Ethiopia, in absence of which the WFP will "run out of food for the refugees by October". The looming food crisis will leave vulnerable people at risk of micronutrient deficiency, malnutrition and increased susceptibility to infections.
"Three quarters of a million refugees will be left with nothing to eat in just a matter of weeks unless we receive funding immediately," said Claude Jibidar, WFP's Representative and Country Director for Ethiopia.
🚨 #NEWS ALERT 🚨@WFP @Refugees & @RRSEthiopia urgently require $73m to support 750,000 #refugees in #Ethiopia 🇪🇹 with food rations.

Without adequate resources, WFP will completely run out of food for them by October.

Full Release ➡️ https://t.co/oQ7uEpntli@UNHCREthiopia pic.twitter.com/ry9tqwre9Y

— WFP Africa (@WFP_Africa) August 9, 2022
Continuing ration cuts to WFP a major issue
WFP has to handle issue of 'ration cuts' for long now. Rationing aid for Ethiopian refugees was first cut down by 16 per cent in November 2015, followed by 40 per cent in November 2021, and then finally 50 per cent in June 2022. The implications of ration limitation have been further exaggerated by global food shortage, chaotic economy, pandemic, wars and conflicts, and rising prices of food and energy.
Limiting food fundings has forced refugees in the war struck African country to rely on a very limited food surplus, increasing the chances of conflicts driven by resource limitations. "We have a shortfall of $73 million for refugees' minimum needs and we are deeply concerned that if funding cuts continue, they may consider returning to their places of origin when it is unsafe," warned Mr. Jibidar.
Time to take action
"The priority for us all must be to restore assistance to at least minimum levels for refugees, all of whom are solely reliant on WFP's cash and food assistance for survival," said the UN Country Director. UN News notes, "With an immediate donor response, WFP would be able to buy food available in the region to meet the dietary needs of the refugees and also transfer cash to the refugees, providing them the choice of how to meet their immediate needs and stimulating local markets."