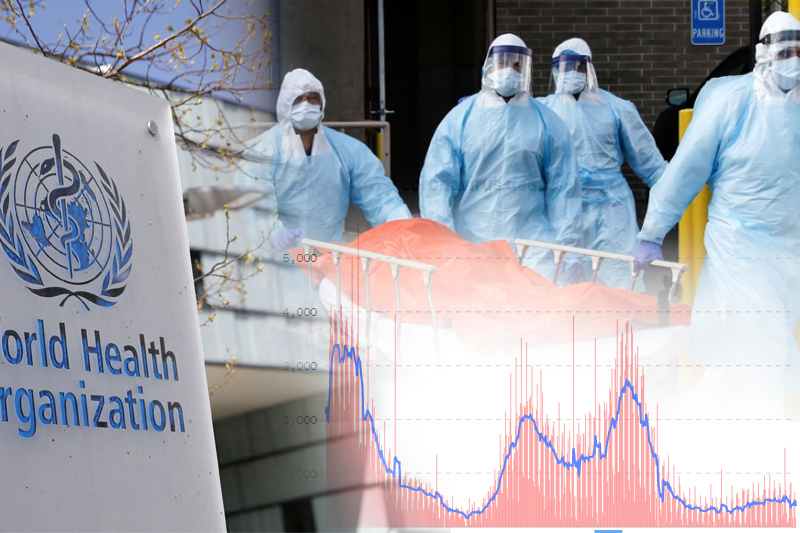 who covid 19 pandemic end might be near
WHO: Covid-19 pandemic end might be near
"The Covid pandemic may be nearing a close," the World Health Organization (WHO) said on Wednesday. The death tally on weekly basis has reached its lowest point last week since the pandemic began in March 2020. During the September 5 to 11 week, WHO recorded approximately 11,000 deaths globally, which is a drop of 22 per cent from the previous week. According to WHO, the new number of weekly cases also dropped by 28 per cent during that period. It is dropped from nearly 4.2 million during the Aug. 29 to Sept. 4 week to about 3.1 million cases detected last week.
"We have never been in a better position to end the pandemic," WHO Director-General Tedros Adhanom Ghebreyesus said at a briefing Wednesday. "We are not there yet, but the end is in sight."
Keep Reading
However, according to NBC News, the Covid-19 related deaths in United States has remained unchanged during last two weeks. "The U.S. is recording a weekly average of 478 Covid deaths a day, which is far above its lowest rate ever: 168 daily deaths the week that ended July, 6, 2021. In June 2022, the average was 258 daily deaths," as noted by NBC News.
Tedros has also issued a warning that countries must continue the protocol of testing, vaccinating and treating with no ease in the system or they might see "more variants, more deaths, more disruption and more uncertainty". WHO has outlined six key actions towards helping countries end the coronavirus and variants outbreaks – continued testing, treatment and vaccinations, infection control in health care facilities, steps to combat misinformation and clear public communication. "A marathon runner does not stop when the finish line comes into view," Tedros said. "She runs harder, with all the energy she has left. So must we. We can see the finish line. We're in a winning position. But now is the worst time to stop running."