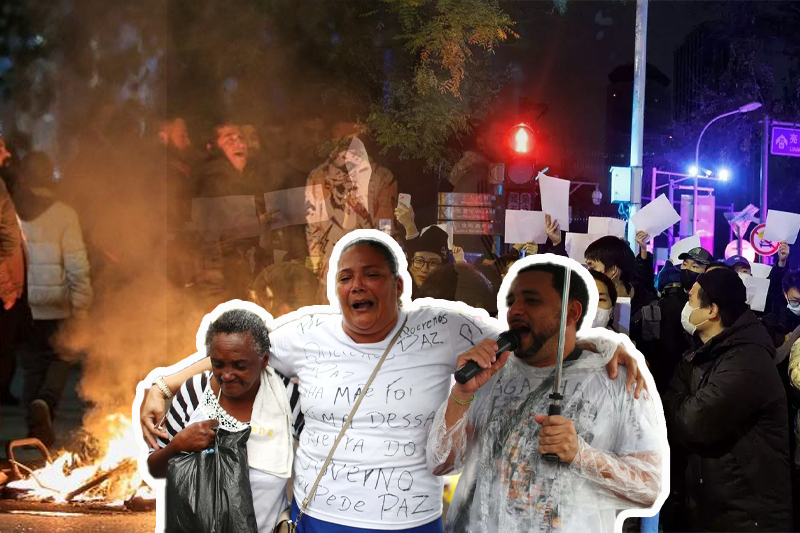 violent protests erupt in greece after police shoot 16 year old boy in the head
Violent protests erupt in Greece after police shoot 16-year-old boy in the head
Violent protests erupted in Greece's second-largest city, Thessaloniki, on Monday after police shot a 16-year-old boy in the head belonging to the Roma community. According to reports, the officer, who allegedly shot him in the head, has been arrested and suspended from duty. The teen, who is in critical condition, is being treated at a Thessaloniki hospital. An internal investigation is currently underway.
The teen boy allegedly filled his vehicle at a gas station and drove off without paying. A gas station employee said that the boy had not paid a bill of 20 euros. Subsequently, the police pursued the teenager and shot him in a chase. The Greek police department said that the boy had tried to ram officers in an attempt to evade arrest. After the incident, hundreds of people came to the streets to protest against the police. The demonstration was organised by leftwing and anarchist groups in central Thessaloniki on Monday night.
Keep Reading
Reportedly, around 1,500 people participated in the protest. They burned roadblocks and threw Molotov cocktails at police. Some protesters also smashed shops. The police responded to protests with tear gas and stun grenades. Protests also broke out outside the hospital where the teen was receiving treatment. Many Romany men set up barricades blocking a main road outside the hospital and set fire to bins. Protesters and the victim's family members reportedly threw stones at police.
Reportedly, police said that the officer had fired two shots to stop the teen boy from attempting to hit police motorbikes. After the shots were fired, he lost control, hit a wall and was "transported to the hospital with serious injuries." A spokesperson for Greece's main opposition, the leftwing Syriza party, said, "Society can no longer tolerate this climate of fear created by extreme police brutality." Christos Spritzes, the party spokesperson for public order, slammed police over the recent incident.