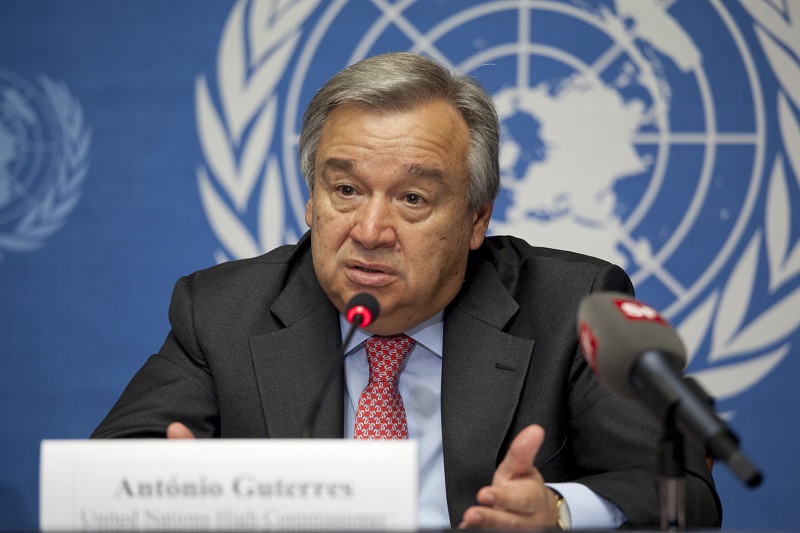 UN Secretary-General 'deeply troubled' by Israeli settlement expansion plans
UN Secretary-General 'deeply troubled' by Israeli settlement expansion plans
UN Secretary-General Antonio Guterres on Monday raised serious concerns over Israeli settlements in the occupied West Bank and East Jerusalem, a day after possibly the most right-wing government in the country's history approved legislation to accelerate their construction.
The Israeli plans involve government approval of over 4,000 new settlement homes in the West Bank, which are illegal.
In addition, Sunday's decision also talks about transferring responsibility for settlements from the defence minister to a dedicated role within the ministry, currently occupied by Bezalel Smotrich. The far-right finance minister also holds a second ministerial position in defence.
Earlier criticised for anti-Palestinian racist remarks, Smotrich belongs to a large group of pro-settler politicians that make up today's right-wing Israeli government, led by Prime Minister Benjamin Netanyahu.
The legislation is set to pave the way for thousands of new homes in the occupied West Bank. Calling such projects a "flagrant violation" of international law, Guterres said they oppose the realisation of the "two-state solution" and a "just, lasting and comprehensive peace".
Keep Reading
The "viable" two-state solution is widely treated as a way to end the Israel-Palestine conflict. Under its parameters, the territory that makes up the West Bank would be part of a country for Palestinians.
Critics of Israel's settlement expansion plans say the projects make it increasingly impossible to realise the two-state solution, as it would involve removing 700,000 Israeli settlers who currently live in the territory, the UN emphasises.
Guterres stressed the Israeli government's decision undermines the legitimate rights of Palestinians to self-determination and sovereignty.
Israel has long been criticising the international organisation for what it calls bias against it.
Last year, despite strong Israeli opposition, the UN passed a resolution to recognise the Nakba, which describes the moment scores of Palestinians were compelled to leave their houses upon the formation of the state of Israel.
This year in May, Israel boycotted the UN's commemoration of the day, supported by many of its international allies.
Concluding, Guterres underscored the urgent need for Israel to stop construction and reverse existing settlement projects.